Ade Adepitan talks Rio!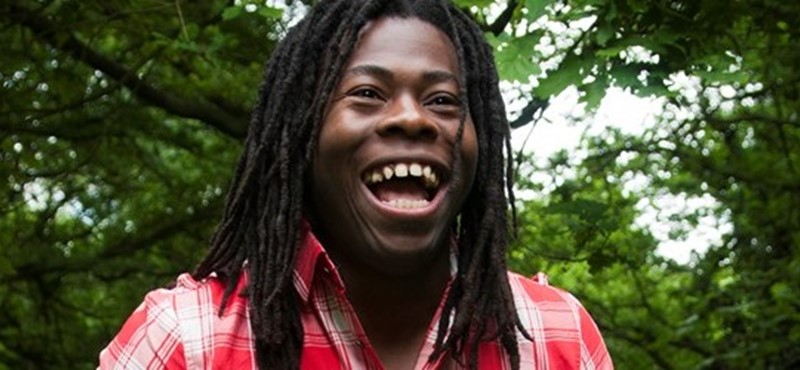 Here at Euan's Guide HQ we're really excited for the start of the 2016 Rio Paralympics! We caught up with Paralympian, former Wheelchair Basketball star and TV Presenter, Ade Adepitan. Intrepid traveller Ade will be covering the Paralympics for the Channel 4 team and here are some of his highlights on what to watch out for in Rio.
Ade on the challenges of presenting live sport...
It's always nerve wracking doing live TV - it's the feeling of millions of people watching! It's also a lot of fun and the key for me is having a laugh. Sport can be serious and it's about winning medals but it's also about having a laugh.
I want the Paralympics - and the Olympics too - to be a shop window to say to everyone out there that even though you might not become a Paralympian you can get out there and do something sporting wise that makes you healthier, gets you meeting other people but that is also a good laugh. All these Paralympians that you meet were once people that started off in a local club.
In terms of nerve wracking things that can go wrong, names can always trip you up! For years I was frustrated at people mispronouncing my name but now I have the utmost sympathy for presenters now!
Ade on Rio...
I haven't been to Rio before, in fact I haven't been to Brazil or South America before so I'm really looking forward to it!
In terms of what I'm looking forward to at the Paralympics - Wheelchair Basketball is obviously at the top of the list. It's one of the best spectator sports out there, the standard is getting better all over the world, especially in some of the developing countries, and it's also one of the few sports where people with different levels of disability compete against each other.
I think the Wheelchair Tennis is going to be a great spectacle too. I used to play tennis with Gordon Reid and think that he's got a great chance of gold both in the singles and with his doubles partner Alfie Hewett.
The athletics is always great to watch too. I'm particularly looking forward to seeing David Weir, Hannah Cockroft and Richard Whitehead in action as well as the other fabulous Team GB athletes.
There are also many more disabled people that are part of the Channel 4 production crew this year. Channel 4 are committed to changing the landscape of the TV world and increasing the number of disabled people on and off camera for Rio, disabled people will make up around 50% of the production crew.
And any last words for our reviewers?
Make sure you tune in and enjoy it! Also get in touch! The interactive bits of the show are really important and the more feedback we get from viewers the better! Tweet Ade Adepitan or tweet the C4 team.
Ade's top travel tips
We interviewed Ade with our friends at Skyscanner, head over to their site to find out about some of Ade's top travel tips, his most unusual accessible travel experiences (which involve donkeys and trees being chopped down) and his favourite travel destinations.