Ambassador Network Manager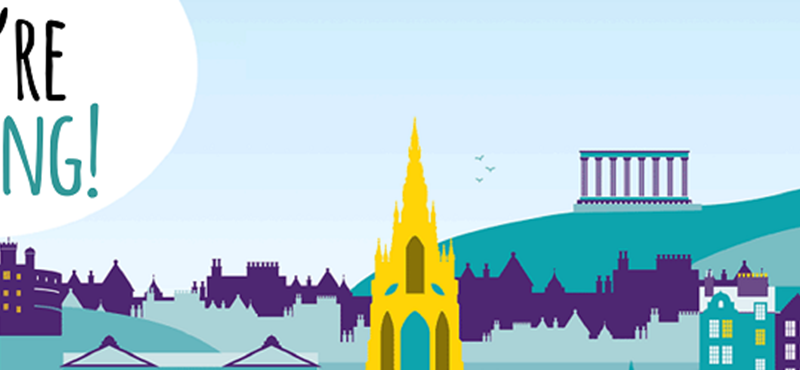 We're on the search for a new manager to take the lead in our Ambassador Network. If that's you, you'll be based with the team at our HQ in Leith; and you'll be on the move co-ordinating volunteers across five major Scottish cities!
Who are we?
Euan's Guide is a charity that was co-founded by Euan MacDonald and his sister Kiki. The website and app is used by disabled people in Scotland, the rest of the UK and beyond. After becoming a powerchair user, Euan wanted to hear from other disabled people about places they would recommend with good disabled access. This can be anywhere from cinemas and hotels, to cafes or even local supermarkets. Now, the website has thousands of disabled access reviews submitted by disabled people, their families and friends.
What is the Ambassador Network?
The Ambassador Network is a new community of Euan's Guide Ambassadors passionate about accessibility and disabled access reviews. It forms the foundation for all of the volunteering activities within the charity, and Ambassadors support a growing community of Euan's Guide Champions, Friends and Reviewers around Scotland.
Could you be the person to manage our Ambassador Network?
We're excited to be looking for a new team member who can plan, grow and manage the Euan's Guide Ambassador Network. This is an excellent opportunity for somebody who has an interest in accessibility, inclusion and equality; has experience with managing volunteers; and would enjoy working between Scotland's five major cities.
What you'll be responsible for:
• Recruiting and managing a network of volunteers.
• Travelling between five major Scottish cities: Edinburgh, Glasgow, Dundee, Aberdeen and Inverness. While not essential, your own mode of transport would be advantageous.
• Providing volunteer training and support.
• Promoting the Ambassador Network in local communities.
• Creating a current and exciting programme of events.
• Making friends and maintaining partnerships.
• Assisting with Ambassador Network fundraising.
• Submitting insightful reports about the Network's impact and progress.
You have experience in…
• Designing and delivering a volunteer programme.
• Recruiting, managing and motivating volunteers.
• Creating and managing community-based volunteers.
• Staying informed with the latest legislation and good practice.
You're great at…
• Communication: you can communicate excellently face to face, by telephone or email, through social media or print.
• All things digital: you have a 'tech outlook' and know how to use a computer and internet applications.
• Storytelling: marketing and promotion come naturally to you.
• Sharing your interest in disabled access, inclusion and equality.
Interested?
If you'd like to take on this role, we'd love to hear from you! Send your CV and covering letter to Antonia Lee-Bapty antonia@euansguide.com.
Closing Date for Applications - Friday 23rd December 2016.
This project is supported by the The Robertson Trust (http://www.therobertsontrust.org.uk) and the RS Macdonald Charitable Trust (http://www.rsmacdonald.com).