Ancient and accessible?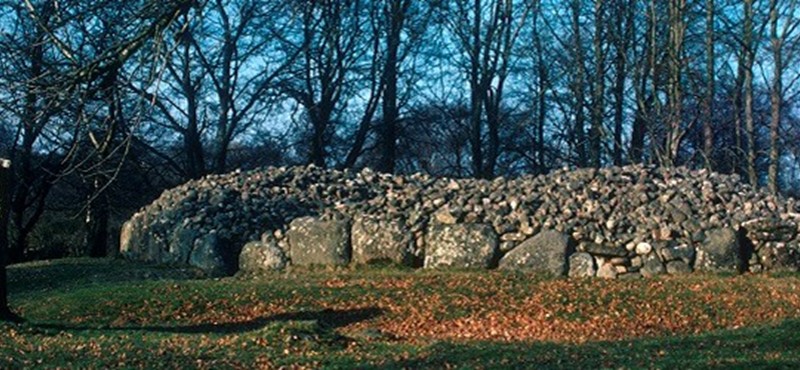 Where is the oldest place you have ever visited? Perhaps it was a ruined castle, or a secret bunker? While there are lots of historic sites in our new guide to Scottish castles and battlefields, there are two places that go back even further…thousands of years ago!
It's easy to drive past these secluded sites without noticing the subtle clues hinting at ancient strongholds, battle sites and burial grounds. You'll need a sense of adventure, a fair amount of curiosity and good imagination if you're going to visit Clava Cairns or Burghead Pict Fort! Be prepared to wander off-road over rocky clearings and bumpy grass, wide and worn enough to be wheelchair accessible for the dauntless explorer. With a bit of care and a slow approach, you can get as close as you wish.
Clava Cairns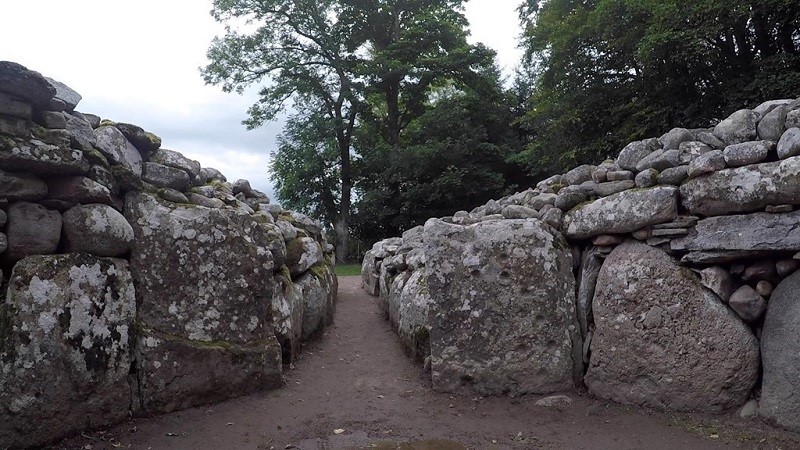 Photo: A grave passage inside a cairn.
Open to the public all year-round, Clava Cairns are two Bronze Age cemeteries tucked away in a small wooded area, Balnuaran of Clava. The sacred site has passage graves, cairns and standing stones that mark the burial place of important figures and chiefs thousands of years ago. One powerchair user wrote about their experience of Clava Cairns on Euan's Guide and said:
"Clava Cairns was never designed for the modern requirements of access but then that's to be expected being 4,000 years old. The open space nestles in a tree clad glade and is a combination of grassland and more rock strewn terrain. Visitors can choose to go up close and admire the panoramic views or get deeper into the site negotiating the undulating turf and rocks.
The joy in this was to be able to get up close and simply be there. The atmosphere was one of quiet and tranquillity. The greenery of the grass, the many colours of the trees and the hillside beyond contributed to a great feeling of being out in the countryside and stepping back in time."
Read the full review of Clava Cairns >>
It is thought that winter was a significant time of year for the people who built these cairns, as the passages running through the graves are built in a way that suggests builders were keeping an eye on the winter sun. Historic Environment Scotland say that the midwinter solstice would have likely been an important time of year for this society, and others around the British Isles at the time.
Burghead Pict Fort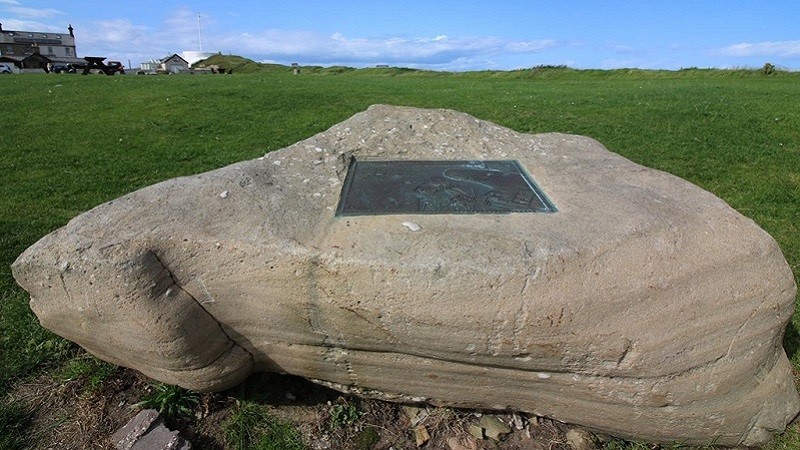 Photo: An information plaque at Burghead Pict Fort.
A powerful site in the kingdom of northern Picts, Burghead Pict Fort was hit by Viking raids in the 8th and 9th centuries before being captured by Sigurd the Powerful in 884 A.D. The seaside archaeological site is a magical place where unique stones have been unearthed along with artefacts which hint at the importance of this fort. One visitor enjoyed learning about Burghead Pict Fort and wrote:
"The access is surprisingly good as a wheelchair user. You can wheel across the flat grassland area quite easily and get some spectacular views out to sea and over the village and the busy harbour. A slabbed pathway takes you to the visitor centre which is accessible. You can also walk beyond the centre and on to the grassland of the headland. It is a bit lumpy in places but with care you can get some great views out to sea and along the coast. More ambulant visitors can climb the steps and go up to the viewing point above the visitor centre."
Read the full review of Burghead Pict Fort >>
The visitor centre is a former storm signal building and is a fascinating place to learn about the Picts and Vikings, and to get up close to one of the rare Pictish bullstones! It is open to the public from April to September.
Download the castles and battlefields guide
All throughout Scotland there are remnants of the country's battle-scarred past, but what few people know is that many of these castles and battlefields can be unexpectedly accessible. Take a look at our new guide for accessible highlights of Scottish castles and battlefields!
You might also enjoy:
Quiz: Which castle or battlefield should you visit?
Used to be something else…hotels and cottages with history!
Top 6 accessible castles in Britain
Thanks to VisitScotland for the top image of Clava Cairns.