And we're live... Sort of.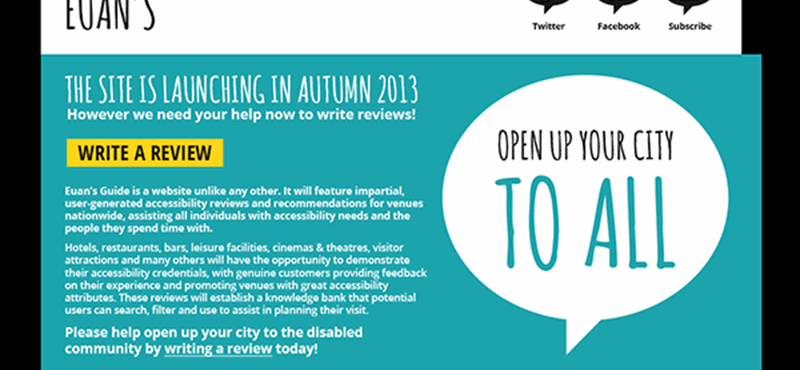 We now have a holding page up! Go to  to check it out for yourself…
Although the website is not going to be live until the Autumn, we really need people like you to be writing reviews.. Good and bad… Whether restaurant… Bar… Hotel… Museum… Tell us what you think about the accessibility of the places you've visited… Get writing those disabled access reviews!