Ben Rowlings is going to Rio!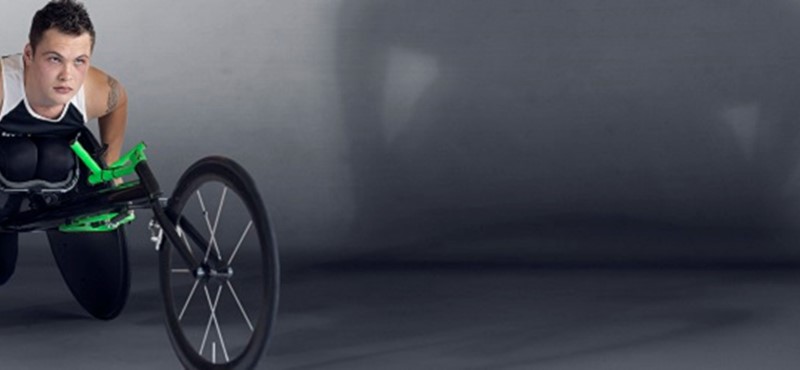 This week we caught up with record-holding athlete Ben Rowlings ahead of his first Paralympic Games in Rio this September. At only 20 years old, Ben has several major results already under his belt, including his game-changing performance at the 2014 IPC European Championships where he took Bronze in the T34 800m in Swansea. Now, Ben has packed his bags for Rio and is ready to represent Team GB for the first time in a Paralympic event. We can't wait to cheer him on!
It's not long until Rio is back on our screens in September! Have you been to Rio before, and what are you most excited for off-track when visiting?
I've never been to the Americas, and I'm looking forward to absorbing the Paralympics environment, getting to go around and see all the sports once I've finished racing and just kind of take it all in.
There are so many sports to choose from; which would you say are the ones to watch at Rio this year?
Well obviously the athletics, because I've got to be a little biased there! I'm really into my swimming and sports like that, so they're the main ones I'd say to keep an eye out for. The cycling is always a good one to watch! Any of the Paralympics sports are going to be awesome to watch.
Your athletics career takes you all over the world; where has been your favourite destination so far?
So far I have to say Australia, that's been the best place I've been to. I was lucky to go out there on a training camp a couple of years ago, and I got to spend two months in Perth. It's probably been the best place I've been able to visit while I've been racing.
Back home, we notice you Tweet about your dog a lot. What's her name, and does she ever go on runs outdoors with you?
Her name's Honey, but she's a little bit too much of a live wire to come out training with me just yet as she's only nine months old! I'm trying to introduce her to the chair slowly when I'm training indoors on the treadmill. She'll sit there watching the wheels go around which is quite cute. But we're slowly getting her to come out training with me, it's taking a little bit of time.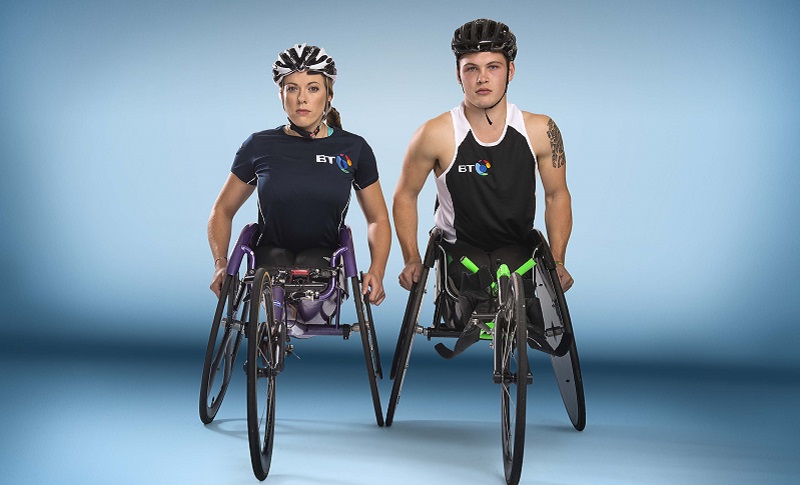 For disabled sports-fans making their way to Rio this year, do you have any accessibility travel hacks to share with them before their trip?
No, I'd just say Rio is going to be ready for the Paralympics. They'll have all the infrastructure in place, they'll have all the transport, so just kind of soak it all up. You'll be able to access any of the sports and any of the venues, just make sure you enjoy it.
Finally, as a CP Teens Ambassador and a regular speaker in schools, you will be inspiring lots of young people. What would be your number one piece of advice to a young wheelchair user looking to take up your sport?
Just give it a go. Nothing happens overnight and it's taken me four to five years to get to the Paralympic Games. It takes a lot of hard work and a lot of ups and downs to get where you want to be; so just make sure you try everything, you'll find something that clicks and once you do you won't want to give it up!
--
Ben Rowlings is a BT Ambassador. BT is a long-time supporter of disability sport in the UK and the Founding Partner to the British Paralympic Association.

If you want to support Britain's Paralympians on their journey to Rio, you can donate to the British Paralympic Association's #Supercharge ParalympicsGB campaign to generate support and raise funds for Britain's Paralympics team. https://mydonatetelethonsappeals.bt.com/donate/supercharge2016
Support Ben on Twitter @BenRowlings #Paralympics #Superhumans
Athletics Spectator Guide: