Eight Highlights for our 8th Birthday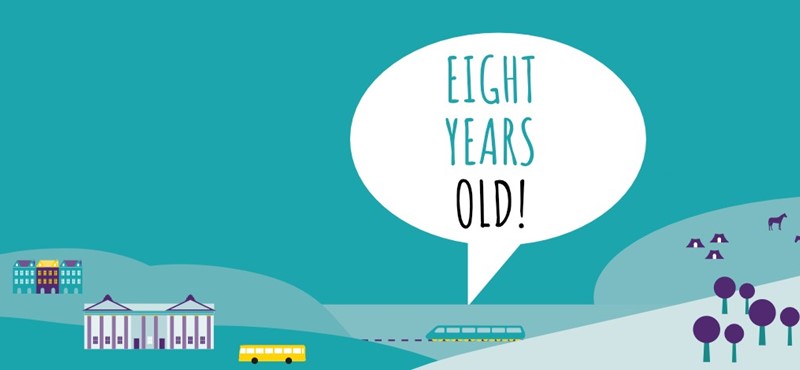 Euan's Guide launched as a disabled access review website 8 years ago! Since then we have grown to become so much more than a website. We are the award-winning disabled access charity behind the largest and longest running survey of its kind in the Access Survey and we work to make many accessible toilets safer through our Red Cord Cards.
As 2021 marks 8 years of Euan's Guide, we have put together eight highlights from eight people at Euan's Guide from the past year!
Euan
"My highlight this year has been the spirit and resilience of everyone associated with Euan's Guide. It's been a very tough time but it's very exciting to see review numbers increasing, staff coming back and an exciting pipeline of activities for the coming year. Our staff, Ambassadors, supporters and reviewers have shown incredible resilience over the lockdown period and beyond, keeping in touch remotely and keeping our activities going - often in the face of great personal challenges. This dedication and spirit has been a true highlight of the past year."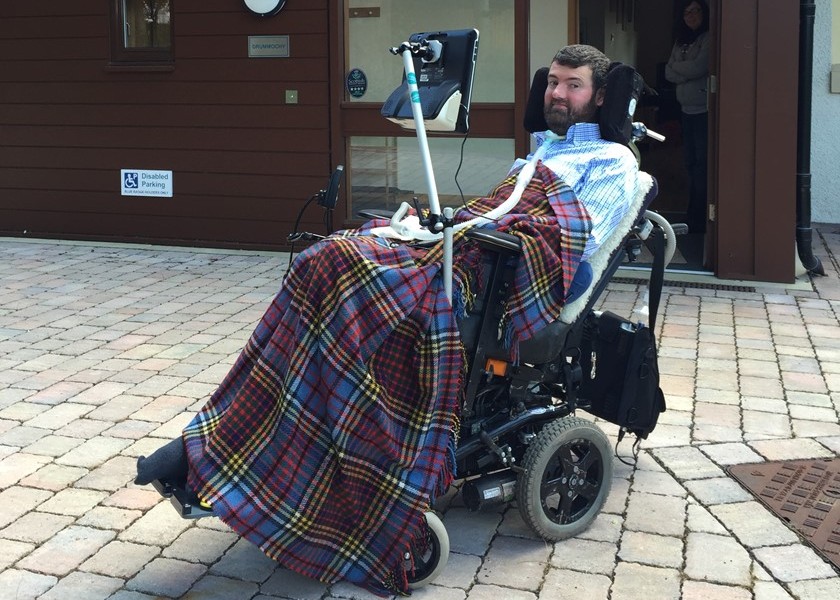 Photo of: Euan outside Homelands in Fife.
Antonia
"My highlight for this year is Motability Operations supporting the Access Survey. This is the 7th year that we're running the survey and with their help I'm looking forward to many more disabled people and their friends, families and carers sharing their views with us. The 2021 survey is longer than previous ones, with questions about the impact COVID-19 has and continues to have on accessibility so I'm really hoping that hasn't put people off and that we've smash our previous number of responses!"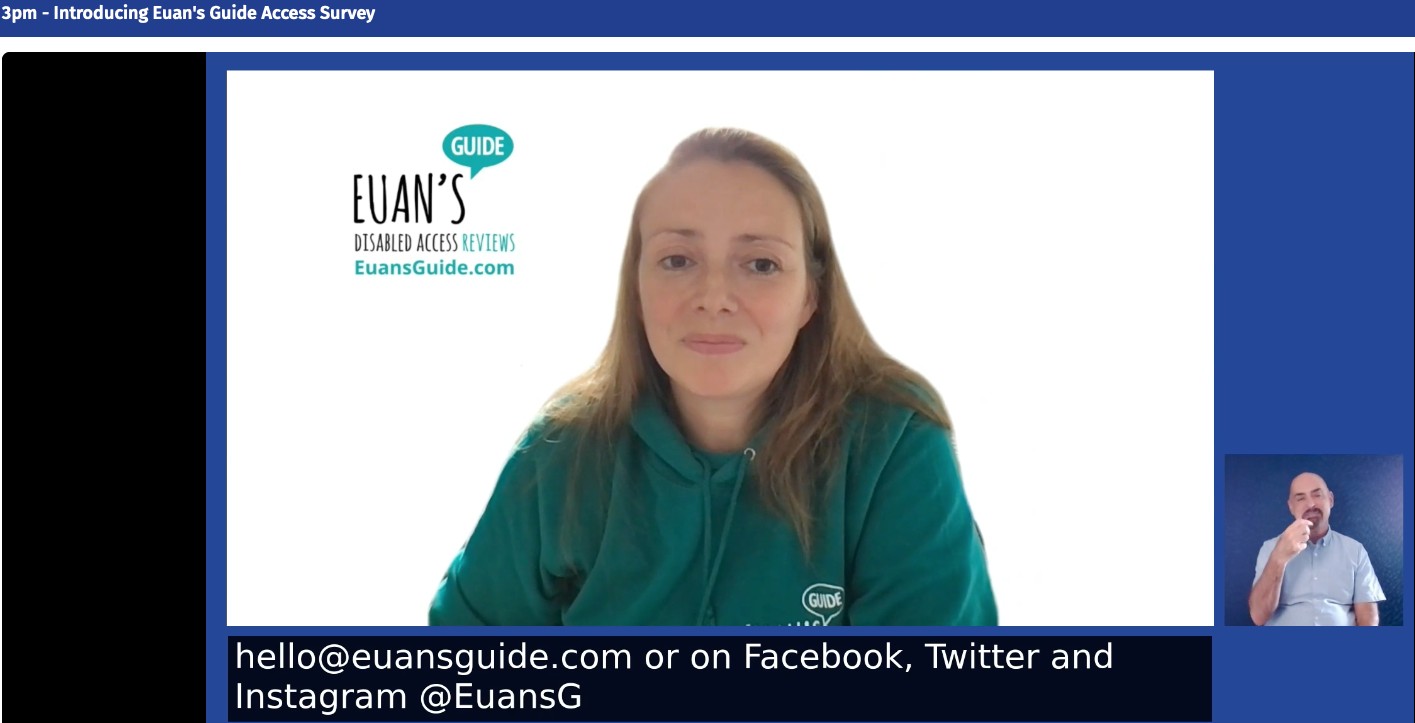 Photo of: Antonia speaking at Motability's Big Event about the Euan's Guide Access Survey supported by Motability Operations.
Steve
"It's been great moderating many reviews again but getting back into the office to pack and send away an abundance of Red Cord Cards knowing that tens of thousands of accessible loos are safer has been the highlight. It's a challenge trying to find a post box in the local area that we haven't clogged up! But that goes to show how much traction this campaign has gathered to make accessible toilets safer."
Order some Red Cord Cards here
Paul
"What a whirlwind of adventures Euan's Guide has been so far; with so much more to do, to see and to share! With so many highlights it is hard to whittle down my top ten to one experience but I'll give it my best shot. My highlight was the pure delight at seeing, for the first time, the amazing new Changing Places Toilet at the Johnnie Walker Experience. Having talked about it from the day the first pencil was placed on the plans you cannot imagine how special it was to see all the hard work come into being…"
Click here to read about the accessibility at Johnnie Walker Princes Street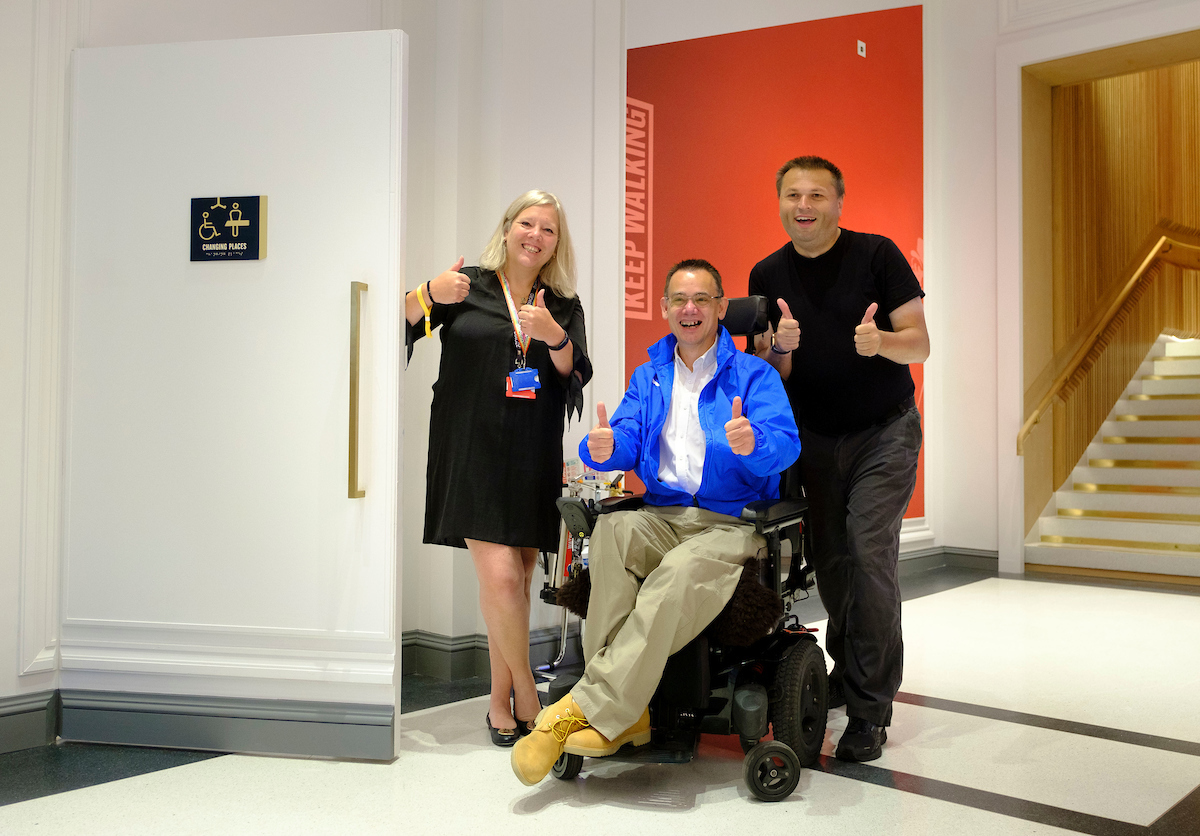 Photo of: Genuine delight at seeing the Changing Places Toilet at Johnnie Walker Princes Street.
Kieran
"It was never really 'announced' that I joined Euan's Guide but I arrived in June and was excited to work on promoting the great initiatives, such as Red Cord Cards and the Access Survey. I've just been excited to get involved with everything! It's joyous seeing reviews come in and I'm the social media maestro so I get to read a lot and interact with folk on our channels. The highlight for me is working for a place that I heard so many great things about a few years ago."
Find out more about the Euan's Guide team!
Claire
"A highlight for me this year has definitely been the connections we've been able to have with Ambassadors that live further away with doing our monthly Zoom catch-ups. It's been great to see everyone being able to share their stories about life in a post-lockdown world. Our Voices of Covid series of blogs have also been great for people to share their thoughts about life post-lockdown."
Read the blogs from our Voices of Covid series


Photo of: An Ambassador catch-up on Zoom with people holding up Red Cord Cards.
Zoe 
"I think I would have to pick two highlights! One would be the support I have received from the Euan's Guide team over the past 18 months during what has been a really challenging time. But also the fact that people have continued to review and engage with Euan's Guide. It goes to show the strength of the power of a review."
Iman

 
"I truly did have the best time with Euan's Guide as Communications Intern. loved being part of the meetings and the socials. Thank you for all the support and guidance you gave me! What I learned definitely set me up for fourth year of university."
Read Iman's Student Hangouts series
P.S. Did you know we're a small charity? We appreciate your support to help us run Euan's Guide, whether that's a shout out on social media or a donation.