Here it is, our festival award!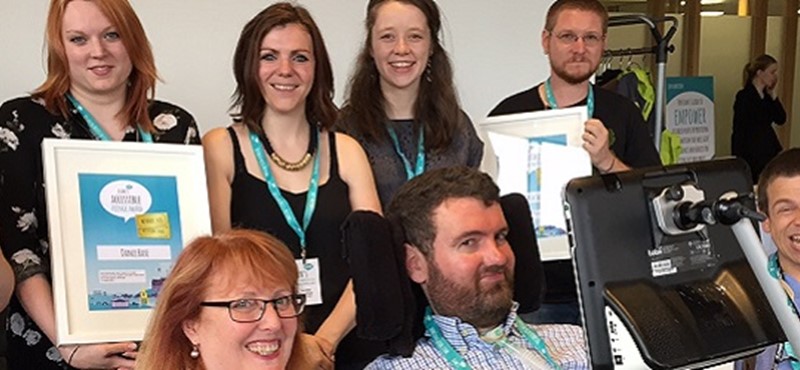 Following on from the success of the Euan's Guide Accessible Fringe Award last year, we're now excited to announce our brand new award open to venues participating in all of Edinburgh's major festivals throughout August! This pan-festival award will showcase the city's most accessible festival venues as voted for by the public, and the winner will be chosen by a panel of disabled people on Friday 26th August 2016. Are you in?
Accessible Edinburgh Festival Award 2016
Is your venue taking part in a festival in Edinburgh this August? We're looking for festival venues that are doing something outstanding to include disabled audiences this year! For the purposes of this award, an accessible venue is one that goes above and beyond to welcome disabled people. This might mean that your venue is easy to access, inclusive, and that you have easy to find information about disabled access in and around your building.

If you think this sounds like your venue, start encouraging people to vote for you! The venues with the most votes will go through to the final round to be judged by a panel of disabled people. Voting closes on Sunday 21st August and winners of the first Accessible Edinburgh Festival Award will be announced on Friday 26th August.
Good luck!
How to enter:

To vote for an accessible venue, please complete the form below

You can also vote via Social Media (www.Twitter.com/EuansGuide, or www.Facebook.com/EuansGuide) using the hashtag #AccessEdFest, by email accessedfest@euansguide.com or by calling 0131 510 5106.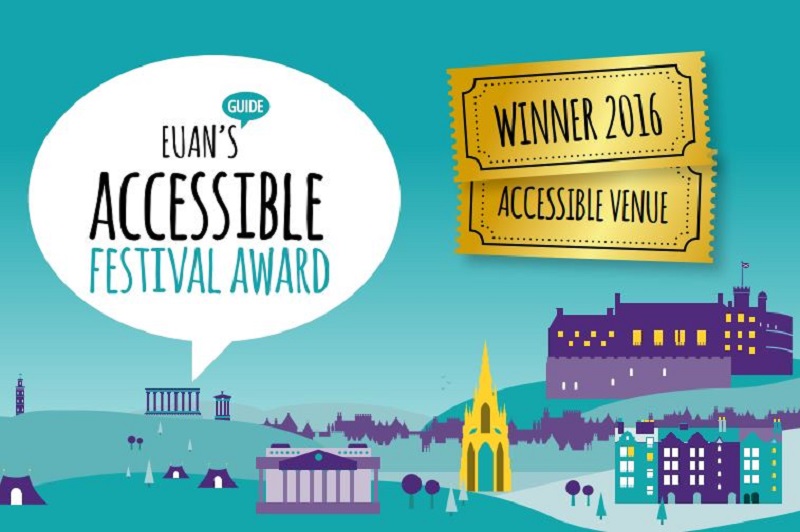 Locations: Edinburgh