Making golfing history!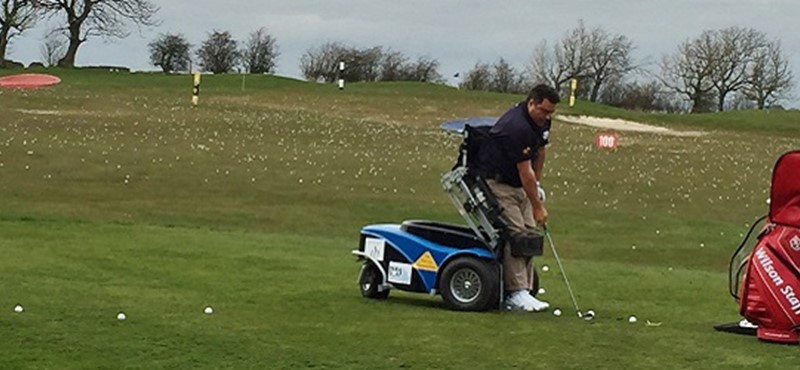 Yesterday evening, we went on a road-trip to the scenic, four star Euan's Guide rated Castle Mearns Golf Academy for a game-changing event in Scottish golfing history. Our good friend and sport-lover Gary joined us for the official launch of Paragolf Scotland, and the excitement was clearly visible in the rather alarming number of golf balls flying through the air last night!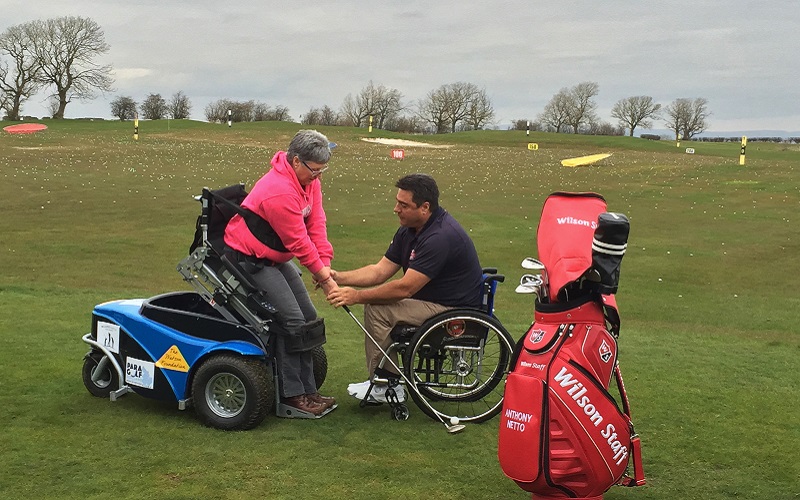 What made the event even more memorable was Anthony Netto, Founder of Stand Up and Play Foundation in the USA, who really knows how to inspire a crowd and get people eager to try out the Paragolf machine. It's not every day you get to hear golfing tips from the best wheelchair golfer in the world and see a Paragolfer in action, and it wasn't long until Gary tried it out for himself…
Looks like Gary is a bit of a natural! Paragolfing was a big hit with the crowd last night, and the anticipation continues to grow as Castle Mearns Golf Academy have announced that they will be getting their third Paragolf machine next week.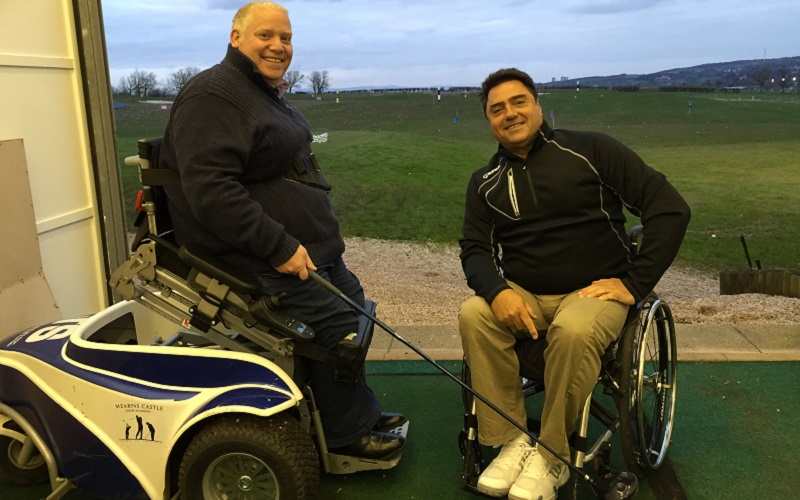 Think you'd like to give Paragolf a go? Well, in true 'Reviewer of the Year 2014' style, Gary has written a disabled access review of the Academy! Read Gary's review >>