Meet the Team: Kimberley
Kimberley joined the team as a communications intern in June 2020 and is currently in her last year of a Masters degree for English Literature. She is part of the Communication team and enjoys creating content, and learning about the ins and outs of Euan's Guide. We interviewed her while she completes her internship from home.
What have you been up to during lockdown?
I've been keeping myself busy. I've had more time to focus on hobbies and things that I wouldn't have had time for beforehand. For instance, I like to be creative, so I've had more time for sewing, candlemaking and painting. I've finished quite a few projects that have been left until now. Of course, I've also been crossing films and TV shows off of my watch list, I'd really recommend Memoirs of a Geisha!
You're about to go into your last year of university, what have you enjoyed studying most?
It's so wild to think that I'm so close to the end of my degree. But I have really enjoyed studying English Literature and I think that most likely will be pursing some Postgraduate study after I finish my Masters. I've always loved books and writing, so my main area of interest is Fantasy and Science-Fiction literature. I'm hoping to focus my dissertation on this, as it will let me talk on some of my favourite book series like Lord of the Rings By J RR Tolkien or Ursula K Le Guin's many books. I love the magic and thrill of these books and would love to write something myself one day that is even half as good. If you haven't caught on yet, I'm a little bit of a nerd.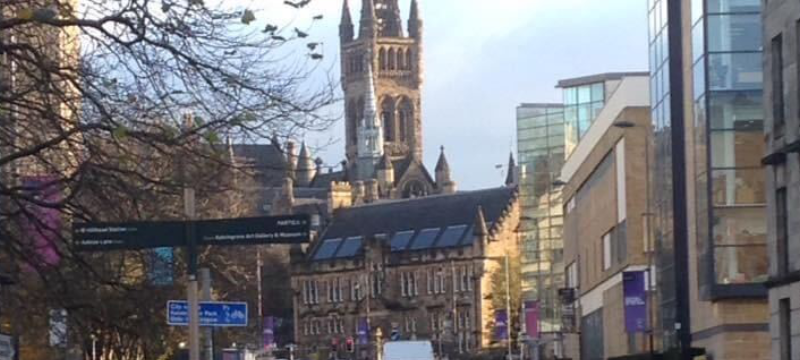 Have you planned any of your dissertation yet or know what you'd like to write on?
I would like to explore the ways in which our fiction is influenced by societal concerns and ideals. For instance, I want to look at Fantasy and Sci-Fi novels from across a span of time to explore what has changed within the genre and the tropes in order to better understand what outside influences affect our literature. Both genres tend to focus on the theoretical notions of the Ecocritical and Futurism as well, which will also lend a hand in tracking and exploring the changes within the genres. Ecocriticism has been on the rise and as a critical motion it critiques the way in which humans treat nature. These Eco-positive notions are prevalent in fantasy literature and mainstream media today.
Because of COVID-19 restrictions you have been working at home for your internship. Is this different from how you have worked before?
I don't have any issues working from home, apart from some technical ones now and again. I have had to work online from home for university for a few months to finish up the semester once lockdown took place. I quite enjoy being able to work comfortably from home because you can play some music in the background and it's only a trip downstairs for my lunch. Plus, there is no early morning commute so I can sleep a little longer.
What does a typical day as a Communications Intern look like?
I suppose my typical day includes a daily task list from Abby, our communications manager. Usually I will post on the Euan's Guide Forum and catch up on any new posts. Then it's on to my tasks for the day, such as helping manage some social media posts or writing a blog post for the coming week. I also do a bit of work with updating our location pages and working on mailings to send out to you all. I like the variety that I have when working with communications here at Euan's Guide.
How do you think this role will help you with what you'd like to do in the future?
Working with Euan's Guide so far has been a great experience. The skills I am learning right now are immensely valuable and I think they will benefit me in the future. Personally, I would like to go into the publishing or copyediting sector, as I find the behind the scenes of books to be fascinating. I want to work with books, so editing them sounds like a dream job. I don't consider myself the best writer in the world but I would love to help a fledgling author publish their work, or even just be the first to read it. My time at Euan's Guide will help me grow my skills in communication, editing and creativity. I've also learned how the website works and how to run a website, social media presence and how amazing the team here is. I already know so much more than I did starting off and I can't wait to learn even more.
Have you learned anything interesting since working at Euan's Guide that you want to share?
I knew of Euan's Guide before I started my internship here, but I didn't know all the amazing things they do. I think the most interesting thing I have learned is how many things Euan's Guide is involved in. From the Red Cord Cards, to the surveys and Ambassador Network and even just their drive to help make people more accessible-aware. I have volunteered for other charity organisations and I feel like Euan's Guide is special in comparison. The team and community have such warmth and I am very glad I can be a part of it.
What are you looking forward to when lockdown is over?
Oh, I do have plans, major plans, world ending plans. First, I plan on going to eat out at my favourite Japanese restaurant, we only go for a treat and I figure lockdown being over is worthy. I will dress up so fancy for this meal, purely because why not. I want to catch up on any movies I've missed in the cinema. Maybe take a hiking trip up in the Highlands. Oh and of course I'll be studying and going back to university during all my post-lockdown escapades.
Any goals that you would like to project into the future?
I think my own goals for the future would be to graduate university and hopefully find a job in my interested sector. Boring and textbook I know. I think a better goal would be to have fun and travel. A little break away would be nice and I could write lots of reviews for Euan's Guide while away. I've always wanted to visit popular destinations like Paris, Tokyo and Egypt.