Reviews to fall in love with!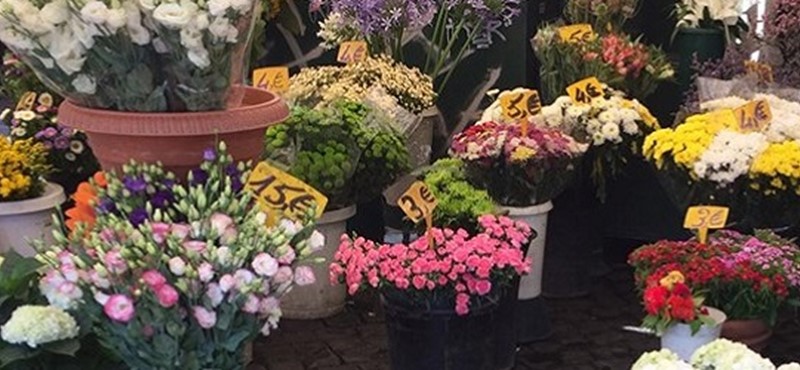 As a venue, it's a wonderful feeling to receive a great review because it means your visitors are loving what you're offering and that your disabled access is something to be admired! It's also interesting to hear how people experience your venue, and to discover what helpful feedback they can offer you based on how they interacted with your disabled access facilities, features and also your staff. How many of these types of reviews has your venue received?
The staff were amazing review
It's no secret that good customer service is one of the best ways to leave a lasting impression with visitors! It's always nice to read that your staff have been winning over your guests, and it's important to make sure they know how good a job they're doing. Euan's Guide listed music venue, Band on the Wall, has had numerous reviews where people have mentioned fantastic staff:
'It was my birthday and they treated me like a VIP giving me a shout out, a signed t-shirt, and going out of their way to give me a special night. A massive thank you to all the staff at Band on the Wall for being amazing!'
How to get it: Make sure your staff are confident and well trained to meet the accessibility needs of various guests. This could be understanding how to operate a hearing loop or simply knowing how to give a warm welcome. Keep encouraging your staff, especially if they're helping to give visitors great experiences!
The cool disabled access feature review
Disabled access adjustments can include some very creative tools and features that overcome the access barriers that exist for some people. What can you do to turn something inaccessible into something accessible? London Canal Museum has been praised by reviewers for finding a solution:
'The Canal Museum really does understand accessibility and goes the 'extra mile' – loved the Braille panels, the accessible information books, and the attention to detail for making a wheelchair user's visit inclusive.'
How to get it: Think outside of the box! This is a great opportunity to be creative and think about alternative ways for guests to interact with the features of your venue.
The friendly feedback review
Receiving reviews on Euan's Guide is more than simply getting endorsements; it's an opportunity to improve! Many reviewers provide useful feedback that can shine a light on something you may not have thought of before. Weald and Downland Open Air Museum had a great review written about their venue, and the reviewer made a few suggestions that offered ways for them to go the extra mile:
'Many of the ancient buildings were sadly inaccessible or had upstairs. However, many had level entry – if not in front, then round the back. My suggestion for improvement would be signage to say, 'disabled access this way'.'
How to get it: Don't be shy about inviting feedback! It's a great idea to speak to your visitors and find out about how you can make your disabled access even better. Don't forget to encourage your guests to review your venue as well; they may be more willing to offer constructive advice in writing than in person.
The pleasantly surprised review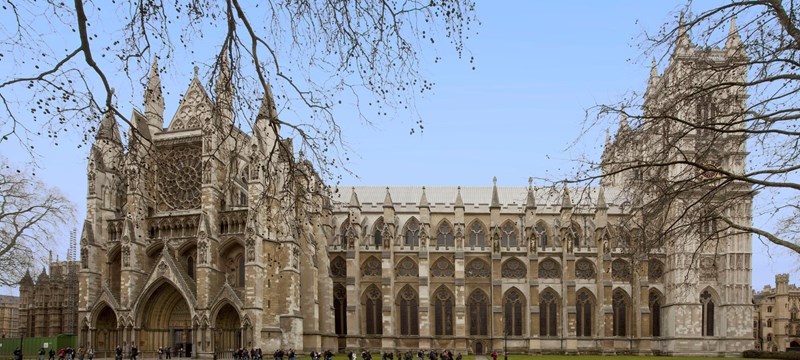 You might feel slightly smug to get a top review if your venue is on a challenging site with various limitations, or if you offer an activity that is perceived as inaccessible; and so you should! If you get this review, then you are really making an effort to open up your venue to as many people as possible, and that's great. Westminster Abbey is one venue that caught a reviewer by surprise:
'I hadn't expected to enjoy the visit as seeing and taking in places as a visually impaired person is not always easy. The Abbey broke the mould with its helpful staff and fantastic audio guide; complete with pictures. Could have easily stayed longer! Five stars because it was completely different to what I had expected'.
How to get it: Go above and beyond! If your venue has certain limitations, such as size or age, think creatively and try to make sure your guests discover all the cool access features you have – otherwise there will be no pleasant surprises to experience!
The something for everyone review
You want all of your visitors to enjoy their visit to your venue. It's no fun if one person has to sit outside while their friend runs inside to browse the shop; or if someone has no idea what the environment is like around them when their friends are all wrapped up in the excitement. Wherever possible, it's important to make sure there is something to offer everybody who visits your venue. Warner Bros. Studio Tour in London is doing a great job according to our reviewers:
'The Warner Bros. Studio Tour has really thought about the people who are visiting it; almost everything is wheelchair accessible and no-one can feel left out visiting here. Audio guides are available to everyone, have touch screens and are so easy to use. If that doesn't suit, you can arrange to have a Braille guide or even (on certain days) a British Sign Language tour guide.'
How to get it: Step into the shoes of your visitors; cover every corner and leave no stone unturned! It's a good idea to do some market research and find out what's out there for people with different access requirements. Don't forget to observe your visitors too – if you see people looking bored, not doing anything or appearing left out, think of ways to make an adjustment that could make their experience even better!
The video review
Video offers something that written reviews can't, and that's the enthusiasm and expressions on your reviewers faces! Video reviews are also a great thing to share on social media if you get one. The Scottish National Gallery have a fantastic video review by young people on Euan's Guide.
How to get it: Let people know it's an option! Have a camera set up and ready if you're keen to get this kind of review and feedback at your venue. Make sure people are aware of your listing and encourage them to say what they feel and capture footage around your venue – this is a great way to get an immediate impression of how your visitors felt about their experience.
The overseas review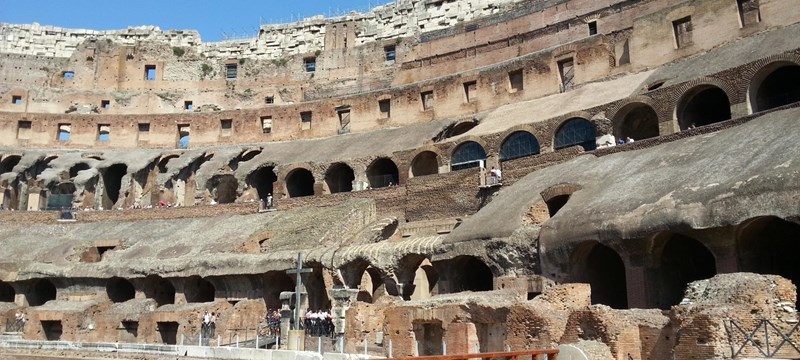 Euan's Guide is spreading its wings fast, so get on board and stand out before everyone else catches on! The Colosseum in Rome has a great 4 star review and shows useful pictures of the attraction's accessible pathways:
'I was pleasantly surprised by disabled access at the Colosseum! The first thing I saw as I walked inside was signage for an accessible route, as well as for lifts, accessible toilets, and audio and video guides. On the upper level, the floor was smooth all the way round, and the path was very wide.'
How to get it: If you are a venue outside of the UK, start spreading the word about Euan's Guide and make sure your visitors are aware that you are listed!
The ultimate access review
A big thumbs up to venues who are getting reviews that are this good! We have a few venues on Euan's Guide who are really raising the bar when it comes to disabled access. Sandcastle Water Park is one such venue according to our reviewers:
'Sometimes words aren't enough…It was great to see a Changing Places facility poolside, signs telling me what access features were in place, chairs that could wheel into the water, and excitingly, my visually impaired friend went swimming/exploring with a water ambassador. I loved it, and that comes from someone who doesn't have a natural affinity with water!'
How to get it: Disabled access really has to be a top priority to achieve this kind of review! Think about every possible encounter that visitors may have at your venue; think outside the box, be creative and ensure that nothing is too much trouble.