Rio Wishlist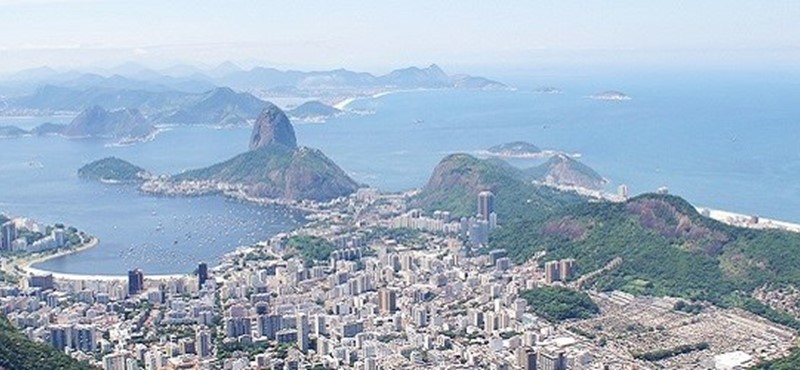 The tropical city of Rio De Janeiro sits nicely beside the warm inviting Atlantic Ocean which answers why a lot of tourists make this urban setting their holiday destination. In 2016, Rio plays host to both the Olympics and Paralympics. Teeming with culture and history Rio has some incredible sights and sounds to immerse yourself in. From stunning beaches to breath-taking architecture, Rio will fulfil most visitor's expectations as a colourful metropolis.
Have you been to Rio? Are you going to Rio? If so, check out our wishlist and get writing some reviews!
Christ the Redeemer and Mount Corcovado
710 meters high atop Mount Corcovado is Christ the Redeemer statue in all its splendour. Known as one of the Seven Wonders of the modern world, the statue is 30 meters high on an 8-meter pedestal. Magnificent views of Rio, Sugarloaf Mountain and Gunabara Bay can be admired from this viewpoint on a clear day. Getting to the top by the electric train will allow you to immerse yourself in the sights on the way up so don't forget your camera!
Have you marvelled at the sight of this wonder? Send us your accessible reviews here.
Maracana Stadium
The setting for the Rio Olympic opening ceremony was held at this venue this year. Opened in 1950 for the FIFA World Cup, it holds more than 78,000 spectators and so the sheer size of this venue will put you in awe. Not only does it host football matches but has also staged worldwide renowned music artists such as Frank Sinatra and the Rolling Stones.
Taken a tour of this great stadium? Send us your accessible reviews here.
Copacabana Beach
Sandy white beaches are plentiful around Rio but the most famous and most eye-catching is Copacabana Beach. Stretching for around 2 miles and with lots of sporting activities to take part in on the beach will keep most energetic minds engaged. However, to simply lie down, relax and sip milk from a fresh coconut will sound like heaven for most visitors.
If you have ever visited this iconic beach, then please send us an accessible review.
Theatro Municipal do Rio de Janeiro 
Culture is not far away in this vast city and the Theatro Municipal do Rio delivers exactly this with a grandeur of architecture. Newly refurbished to represent what it was originally perceived as, when it opened in 1909, will add an authentic feel as you make your way to see a ballet, opera or drama showcase.
We would love you send us reviews of this historic venue here.

Museu Histórico Nacional
National Historical Museum in Rio provides an in-depth array of Brazil's history which dates back to her early Republic era and earlier pre-historic times. Visitors will notice it was built from an old fort that was a point of defence for Rio De Janeiro. Around 280,000 items are on display in this rare collection which will give visitors an insight on how Brazil grew to what we know today.
Visited this historic sight? Please send us your reviews.