Six destinations to see in 2016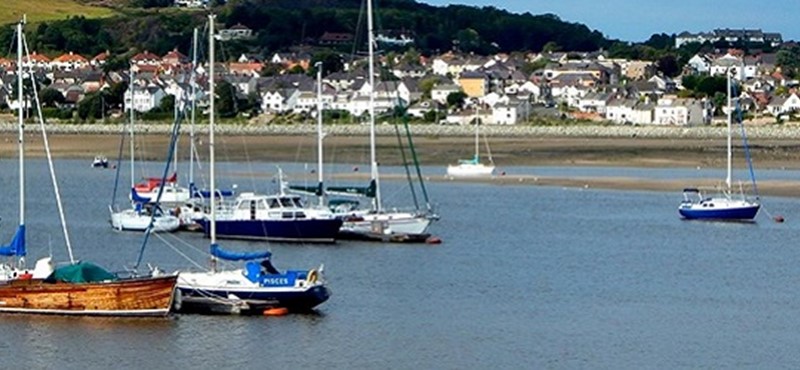 1. East Coast USA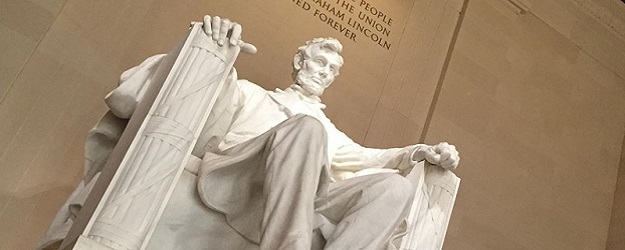 A presidential election in the USA is like a festival in its own right, and this makes a trip here in 2016 more than just a little exciting!
The Lincoln Memorial in Washington might be a nice place to start and it has a 4 star access review. One reviewer told us this memorial has great access with 'a lift that brings you up to the main section' where you can 'see the memorial of Lincoln and the words of the Gettysburg address on the walls'. Before you get into the nitty gritty of American politics with the locals, you might like to brush up on your history. The National Museum of American History has a 5 star review and one reviewer told us 'there were lots of audio exhibits and Braille panels'.
For those less interested in politics, New York City has plenty of exciting art museums to explore. The Whitney Museum of American Art has a 5 star review for 'good sized lifts and spacious exhibition spaces allowing you to get up close to the artwork'. Alternatively, you could spend a day browsing The Metropolitan Museum of Art which has 'an incredible art and Egyptian antiquity section' and received a 5 star review.
If you'd rather be as far away as possible from all the action in the big cities, it's worth noting that 2016 also marks America's National Park Service Centennial. You could go exploring lava beds in the Deschutes National Forest in the west instead!
Share your experience of venues in the USA >>
2. Alpine Adventures
Switzerland, the urban chic yet rural alpine country is the perfect spot to explore in 2016, if you can get past all of the delectably smooth chocolate that is…
Basel is a noticeably Germanic Town at the crosshair of the Swiss, French and German borders. Look out for the bold architecture and many museums in this city, including 3.5 star rated Kunstmuseum where you can see famous artworks from the likes of Van Gogh, Matisse, Monet and Picasso. Also in Basel is Curlingzentrum where you can give curling a go! One reviewer told us 'they cater for wheelchair users to play curling with all appropriate equipment'. While you're in the city, you can try something completely different and go dining in the dark at Blindekuh, a 4 star rated venue. Don't worry though, one reviewer told us, 'the accessible loo was spacious, clean…and fortunately well lit!'
For an inspiring sporting experience, visit Le Musée Olympique Lausanne, 'an enthralling exhibition, moments of intensity' to relive some of the greatest Olympic moments. This venue has a 4 star review with the reviewer saying, 'the building and exhibits are fully accessible and facilities are available locally to use such as wheelchairs and folding chairs on demand'. Lausanne is a lakeside city with a medieval centre, and one reviewer who visited described it as 'a model city to visit if accessibility is important to you'.
Crossing the border into France and you can expect more sublime snowy landscapes and some of the best wine Europe has to offer. Hotel Champs Fleuris in Morzine is a hotel on the piste where you can give adaptive skiing a go! This hotel has a 4 star review and one reviewer told us, 'there's a proper accessible lift and three large accessible bedrooms'.
Disability Snowsport UK is an organisation that arranges residential activity weeks around slopes throughout Europe.
Write a review of a Swiss venue >>
3. Historical England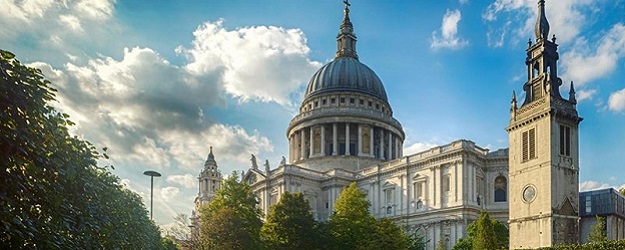 A trip to England in 2016 will not be without its historical influences. Marking the 350th anniversary of the Great Fire of London, and the 400th anniversary of the death of Shakespeare; history thrill seekers will delight in the events set to recognise these notable anniversaries.
Be sure to visit Shakespeare's Globe Theatre in London where you can learn all about the famous playwright and witness the productions on stage. One reviewer wrote, 'the seating positions for wheelchairs are good', and another reviewer told us the 'front of house staff were very helpful and welcoming'. Stratford-upon-Avon is another top destination for learning about the life of Shakespeare and to catch stage performances by The Royal Shakespeare Company.
Send us reviews of English venues >>
4. Beach escapes in Spain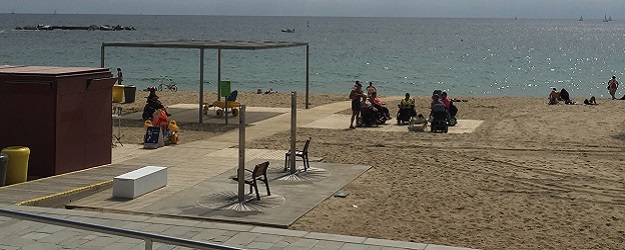 Passionate Spaniards love to live the good life and they will invite you to join in their laid-back vibe. So whether it's for a fiesta by the beach or a platter of food accompanied by the best wine, you'll be in good company.
Visit the artistic seaside city of Barcelona if you're looking to marry beach and city for a trip characterised by sea, sand and parties. Barceloneta Beach has a 4 star review for its access including, 'wheelchair ramps leading down to the beach, as well as a wide cement walkway'. Hotel Ilunion has been recommended for accommodation in Barcelona by one reviewer who said 'access throughout the hotel was very good'.
For a traditional beach break, Benidorm is Spain's classic tourist destination for a quick holiday away. Playa de Levante has a 3 star review and includes 'a changing area hut and accessible toilets'. One reviewer told us, 'the entire front is level access and ramps take you down onto the beach. There are four areas made specifically accessible – two on each of the main beaches'.
Share your experiences of Spain >>
5. Austrian concert halls and galleries
The grandeur of Vienna is not to be missed on a trip to Austria. Renowned as the City of Music, Vienna can boast numerous music venues and concert halls. Musikverein is a 4 star rated concert hall where you can bask in the wonderful acoustics of classical music or an orchestral production. One reviewer told us, 'there are lifts inside the building which are marked for wheelchair users'. Volksoper is another music venue where you can enjoy opera in Vienna. With a 5 star review, one person told us they had 'a clear view of the stage and the sound quality was excellent'.
Kunsthistorisches Museum Wien is a 'magnificent art gallery and museum' in Vienna with a 5 star access review. One reviewer recommends avoiding the main entrance as there is an alternative accessible entrance at the side of the building. For modern art enthusiasts, 5 star rated Albertina is the gallery to explore. One reviewer wrote that it is, 'carefully modernized and fully accessible, with helpful staff who anticipate the wheelchair user's needs'. Find out more about things to do and see in Vienna in our accessible guide.
Write a review of an Austrian venue >>
6. Architecture in Scotland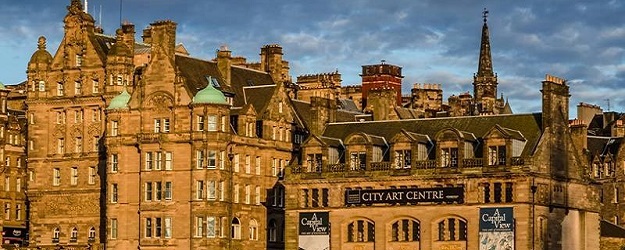 2016 is the Year of Innovation, Architecture and Design in Scotland, and you won't be disappointed by the diversity of buildings to be found throughout Scottish towns and cities. The Lighthouse in Glasgow is a 4 star rated venue that is a must-visit for architecture enthusiasts. It was the first public commission by Charles Rennie Mackintosh, world renowned Scottish designer and architect. One reviewer told us, 'there was plenty of circulation space around the different galleries and exhibits'.
A visit to capital city, Edinburgh, is an essential stop on an architecture tour of Scotland. Edinburgh's Old and New Towns are a UNESCO World Heritage Site and their contrasting qualities are what give Edinburgh its distinct character. It's worth taking a look at the Scottish Parliament to witness the controversial design that divided opinions across the world. There is also a Changing Places facility inside the Scottish Parliament for public use.
Share your experiences of venues in Scotland >>