The places you travelled to this summer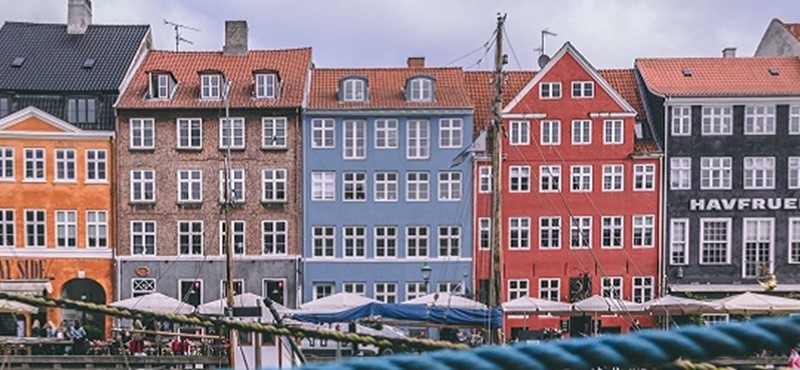 European adventures were a la mode on Euan's Guide this summer! From wheelchair accessible cheese museums to colourful Copenhagen, your reviews have given us plenty of inspiration for an easy access getaway.
Denmark
It was hard to miss Tina's colourful Copenhagen reviews at the end of the summer! Euan's Guide Ambassador, Dave, also shared his perspective on access at the charming Tivoli Gardens after arriving in Denmark by cruise ship. For Tina, the city was unforgettable: "Getting around Copenhagen is relatively easy as there are good, regular bus and metro services. Museums and places of interest tended to have accessible toilets. However, the only public toilet I noticed when I was outside was at the King's Garden. There is history and royal palaces, art galleries, cutting edge design and lots of places to eat out. It really is wonderful. I've fallen in love with it and definitely want to return soon."
Cyprus

Early in the summer, reviewer Neil shared his adventures in Cyprus. Paphos looked like an archaeology-lover's paradise! "We used the Paphos buses quite a lot to get about…There was good wheelchair access and we only once encountered a wheelchair already on the bus. People with pushchairs moved without being asked." Neil also spoke of the landscape of the town saying, "Throughout Paphos, including the old town, we found dropdown kerbs were fairly frequent which is just as well as the height of the kerbs was much higher than in the UK…One important waring I would give is that motorists have a habit of parking their cars on pavements. On the whole we found access very good."
Netherlands
Reviewing duo, David and Susan, travelled to Alkmaar in the Netherlands this summer. We had a great time reading about cheese museums and markets! Writing about The Cheese Museum, they told said: "Very accessible and interesting museum in Alkmaar's historic Cheese Weigh-house. A fine example of how a venerable building can be made accessible for wheelchair users without detracting from its character. Fascinating displays about the techniques of cheese making, including the chemistry which cows use to turn grass into milk. There's a very well-equipped accessible loo on level one of the museum."
Spain
From Tenerife to Bilbao, there was so much variety in your Spain reviews that we wrote a whole blog about it! One of our favourite reviews was written by Chelsea after experiencing the European Rugby Championships in early summer. Chelsea travelled to the San Mamés Stadium in Bilbao and said, "What a weekend it was! Experiencing two fantastic games of rugby in an incredible stadium was amazing! Very accessible regardless of where in the city you were travelling from, there were a few slopes inside the ground however they weren't too steep. The stadium was also fully sheltered from the elements which was great!
Where else did you go this summer?
We read reviews from Estonia, Hungary, Germany and more this year! We'd love to read your accessible travel stories too. You can write as little or as much as you like about an experience you had while abroad or at home this summer! Write a review >>