The UK's most popular Changing Places toilet is in Blackpool
What better way to start Changing Places Awareness Day than with awards for the country's best Changing Places toilets? The awards have been rolling in this morning, and we're delighted to announce that our friends at Sandcastle Waterpark have won the People's Choice Award for most popular Changing Places Toilet Facilities in the UK!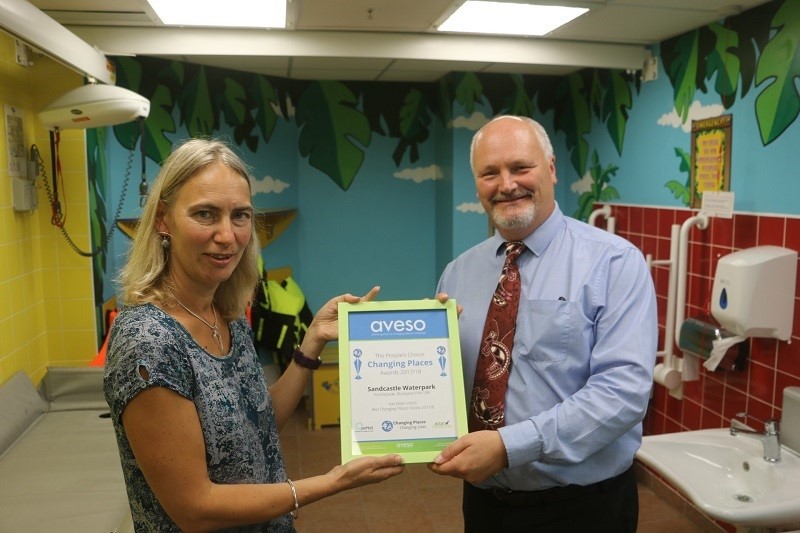 The jungle-themed poolside facility has been a hit with visitors since it was installed in 2013, and it was picked as the country's favourite out of over 1,100 excellent Changing Places loos. The Changing Places Consortium campaign helps thousands of disabled people who require access to a Changing Places facility, and we've been following new facilities as they open around the UK. One of our favourites is the new lawn-green Changing Places facility at Wimbledon!
Sandcastle Waterpark MD John Child said, "We are proud and delighted to receive this award which has been voted for by members of the public. We are a business that wholeheartedly supports Changing Places as they strive for every town in the UK to provide this facility. Since our initial investment in 2013 as part of our access for all programme, we are delighted that this facility has helped increase visits from our disabled guests by 330%. As a resort, Blackpool has more Changing Place facilities than any other in the UK and we are confident of more being introduced in the future.
Thousands of people need Changing Places facilities to enable them to get out and about and enjoy the day-to-day activities many of us take for granted. We want more and more visitors to Blackpool to know that our facility is here for them to use, not just guests of Sandcastle Waterpark, but anyone in and around the Blackpool area. Our facility includes a ceiling hoist, adult sized adjustable bench, peninsular toilet, adjustable wash basin and non-slip floor amongst others."
You can search for reviews and listing of places with Changing Places toilets on Euan's Guide here  and visit the Changing Places website to get your Changing Places Awareness Day selfie kit! Here's a few of us from Euan's Guide by the deckchairs with our Changing Places sunglasses!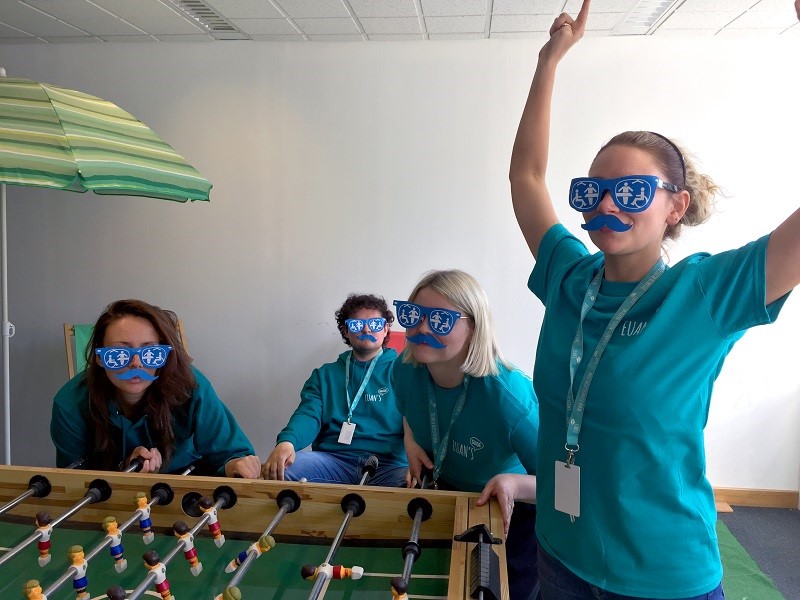 Locations: Blackpool