Top 5 Accessible Restaurants for Valentine's Day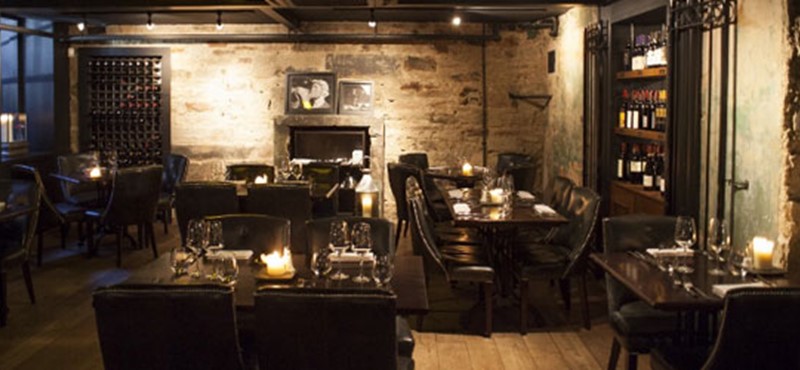 No matter where you live in the world, Valentine's Day is a big event. It is estimated that Americans alone will spend $19 billion on this year's celebration of all things romantic.
Here in the UK, we have picked our favourite reviews of accessible restaurants in preparation for the big day.
Roast, London
Just down the road from London Bridge Underground Station is Roast. It often has live musicians playing which creates a fantastic atmosphere. One of our reviewers visited here in a large party of ten with two powerchair users and they had a thoroughly enjoyable experience.
Borough Market, London
Turn your own home into a restaurant by visiting Borough Market. It is a great place to buy the ingredients for a romantic meal at home with someone special! There is even a cooking demonstration the day before Valentine's Day, complete with a BSL interpreter, to give you some inspiration!
Divino, Edinburgh
Divino can be found in the heart of Edinburgh's old town and would make the perfect location for a date. A reviewer has told us that:
'We had a lovely meal here! It's more expensive than your average Italian but well worth it. The meal was delicious and the ambiance is very cosy and romantic. They have a fantastic selection of wines and the French martini was amazing!'
Wagamama, York

Wagamama restaurants have a distinctive open plan style and delicious Japanese inspired cuisine. If you are looking for an alternative to the traditional Valentine's date, Wagamama's in York has a 5 star review for its disabled access: 'Great for disabled access. Open spaces for wheelchairs, with areas in the restaurant where furniture can be easily moved.'
Tony Macaroni, Edinburgh
One of Euan's favourite restaurants in Edinburgh is Tony Macaroni. Italian food served in a modern setting, it is a firm favourite for the Euan's Guide team, too. It has received three great reviews on Euan's Guide, so you can be sure that the access is top notch!
'A well deserved five stars as this is one of many visits I have made. From wheeling in through to seating, ordering and having your meal the experience was good. More so when you understand that my visits have included two or more wheelchair users each time.'
Other users have also recommend: