Unlimited comes to Glasgow!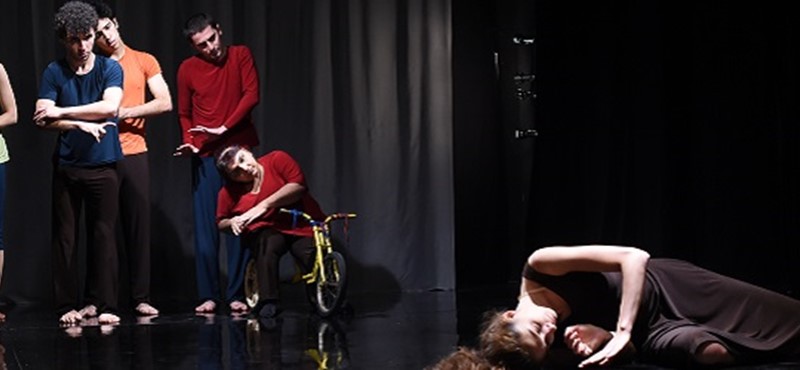 After another successful Unlimited Festival at Southbank Centre earlier this month, the UK's biggest showcase of work by disabled artists comes to Scotland for the very first time! From 15-25 September works supported by the Unlimited Commissioning programme (administered by Shape and Artsadmin) along with a host of other work will be on at Glasgow's Tramway. Disability Arts Online spoke to festival producer, Jo Walmsley about their preparations.
Could you start by explaining your role at Tramway's Unlimited Festival?
I am one of the producers based at Tramway, part of the team which delivers an international programme of work throughout the year, including contemporary art, dance and theatre. Since the beginning of this year I've been working on Tramway's Unlimited Festival alongside some really wonderful creative partners.
I work closely with our programme manager, Tim Nunn, and my role focuses on the organisational aspect of putting on the festival, such as liaising with artists and producers, scheduling, and ensuring plans are in place to provide the best possible experience for audiences and artists.

Have you had to change your approach for Unlimited Festival?
Accessibility is hugely important to Tramway for all the work we carry out, but this festival has allowed us to really focus and reflect on our practice. We have been able to increase our access provision for audiences, for example more work is BSL interpreted or audio described, we've thought about ways to make the space more comfortable and information is available in a larger number of formats than ever before. However, in many ways it doesn't feel different at all - it's a programme of amazing work, by some extraordinary artists that we think will appeal to audiences. Business as usual!

What has been the most difficult aspect?
As with any festival, the volume of shows and variety of work increases the pressure on the venue, our production team and the companies. Scheduling of time, space and resource becomes a really complex jigsaw. For example, on some days we have four different performances in the theatre; several workshops and discussions in the studio; and exhibitions in the galleries running simultaneously. It's going to create an amazing atmosphere, but behind all this we need to ensure there is impeccable planning.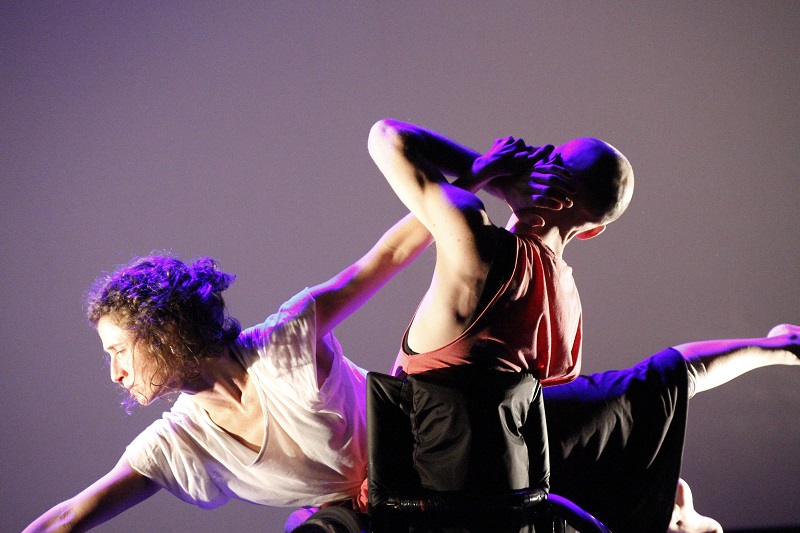 Can you tell us what it has been like working with Shape and Artsadmin?
Collaborating with industry leaders such as Shape and Artsadmin has been really valuable both in terms of learning and collegiate support. We have worked with them throughout every stage of the festival and they have given us some great advice as well as challenging us on ways we can improve our artist and audience experience. Unlimited commissions also form a core part of our programme for the festival.

Have you taken any cues from them in terms of lessons learned from previous Unlimited Festivals at Southbank Centre?
There has been a tremendous amount of learning and development within the sector as a whole over the past few years. We're really lucky to be in a position where we can benefit from these developments. Tramway also continues to learn from our ongoing collaborations with leading artists such as Marc Brew and Claire Cunningham –Tramway Associate Artists - and producers like Kim Simpson. I think we are in a really strong position, but the story doesn't end here - the learning and development continues.

Why do we need initiatives like the Unlimited Commissioning programme?
The support Unlimited provides has been invaluable, particularly in terms of both guidance and financial resource. Unlimited has also helped foster important new partnerships and stimulated conversations across the sector between artists, producers and promoters and this will undoubtedly have a long lasting impact.
Does Unlimited Festival present an opportunity to reach a different audience?
We are always looking to attract new audiences. We are presenting such an amazing selection of work, and we want this to be shared with as many people as possible! Our existing audiences will be familiar with some of our artists, but we're really excited to introduce them to some great new work and companies.
Will Tramway take anything from Unlimited Festival into its future thoughts about programming and access?
Absolutely, and reflection and evaluation will be important parts of this process. There have been many opportunities for learning throughout the planning stages and we will be actively seeking feedback from our artists and audiences to help us understand what worked well and what aspects we can develop and improve upon.
You might also like:
Image credits: NCA Small Theatre and Susan Hay.
Locations: Glasgow