Whizz-Kidz Hit Edinburgh!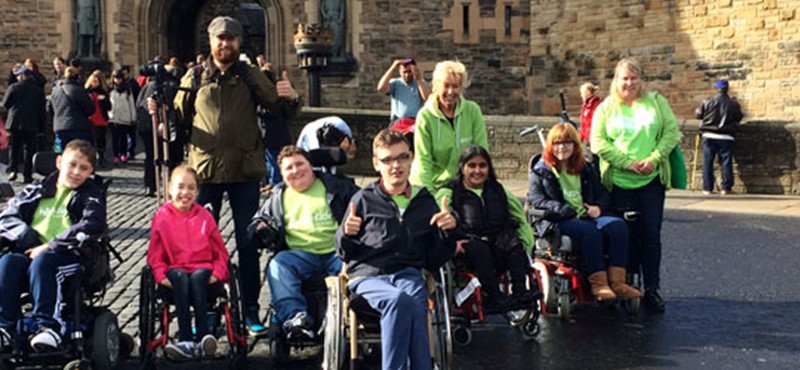 Whizz-Kidz is an amazing charity which provides young people with disabilities wheelchairs and other equipment they need. Last year they also helped 2,000 disabled youngsters gain new skills and work experience through their programmes across the UK.
Exploring new places is very much part of being a Whizz-Kid. Recently, the Kidz Board travelled to Edinburgh to have a board meeting at the Scottish Parliament and they took the opportunity to explore Scotland's ancient capital city. There was lots of sightseeing, laughter and even some singing!
The group members split into two sections to cover different sections of the city, exploring some of the main sights including the Royal Mile, St Giles' Cathedral, Greyfriars Bobby and the new trams where they managed to get six wheelchair users onboard! Euan's Guide were delighted to join them for the day. Here are some of the photos!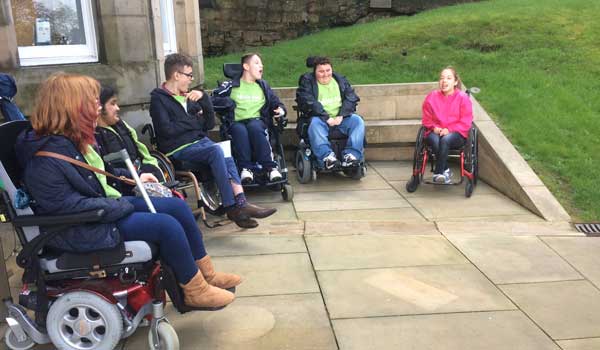 A group photo of the Kidzz Board outside the Museum on the Mound.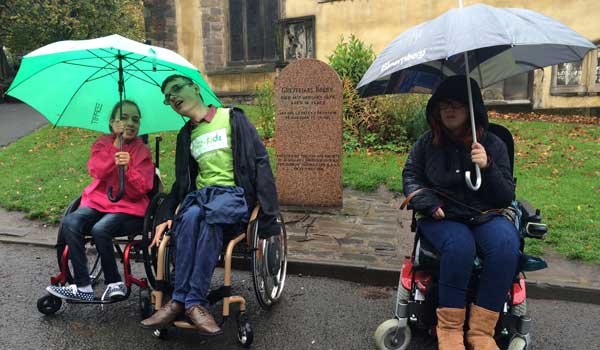 Maya, George and Hannah sheltering from the Scottish rain!
Aaron, Whizz-Kidz Ambassador for the North West, commented:
'I would definitely recommend Edinburgh – there are lots of accessible tourist attractions that young people can visit. My favourite part was going into Edinburgh Castle, although the hill was a little challenging in my powered chair.'
Ayesha is the Whizz-Kidz Ambassador for Wales and said:
'I would encourage disabled people to visit Edinburgh because the transport is good, and people are very willing to help you if you're a wheelchair user. The steep hills were sometimes a challenge, but I did it! My advice would be not to panic, and ask for help if you need it.'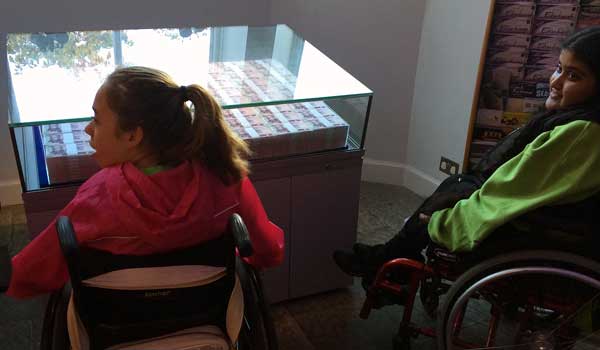 Ambassadors Maya and Ayesha checking out what a million pounds looks like at the great Museum on the Mound.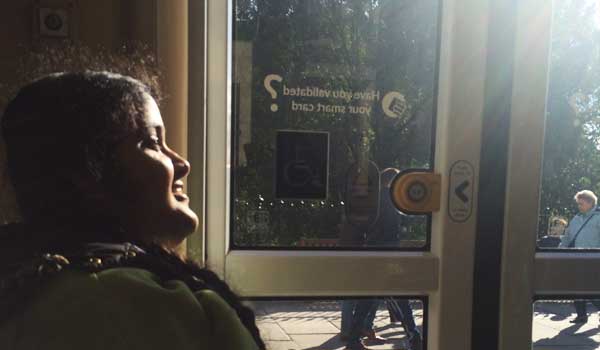 Ayesha onboard Edinburgh's new trams.
Check out some of their reviews:
Thanks so much to the Kidz Board members and team from Whizz-Kidz for a really enjoyable day out. Check out their video below! 
Locations: Edinburgh