Eureka! The National Children's Museum
Discovery Road, Halifax, HX1 2NE, United Kingdom
|
01422 330069
|
Website
Disabled Access Day at Eureka!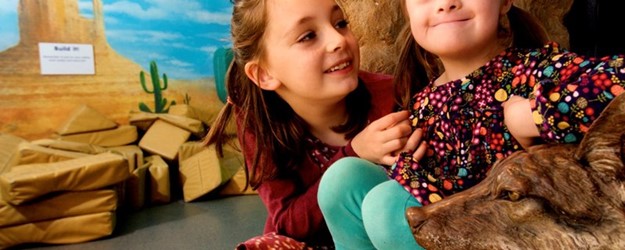 Join us at Eureka! for a fun filled day on Disabled Access Day on 12th March!
12th March also marks 3 months since Tim Peake, the European Space Agency's first British astronaut, arrived at the International Space Station so it's the perfect day to explore Destination Space. We will be running free workshops for families giving everyone a chance to witness exciting experiments and gain some unique insights into life on the Space Station. Workshops are included in the entry fee - just book your Destination Space place on arrival.
We'll be reserving 50% of the places on two of these workshops for hearing impaired visitors – and we'll be providing qualified BSL interpreters to make sure everyone gets in on the space-age action. 
In the galleries, BSL users will find a floating interpreter to help them get the most out of the space related activities. Plus our Enablers are all taught 12 basic BSL signs and would love the chance to try them out with you! 
Our Extra Pair of Hands service will also be running all day on 12th March (subject to availability). Visitors simply need to ring us 2 weeks in advance to book their Enabler to help them get the most out of Disabled Access Day. 
We hope you'll join us on 12th March for a great family day out!
Back to Events