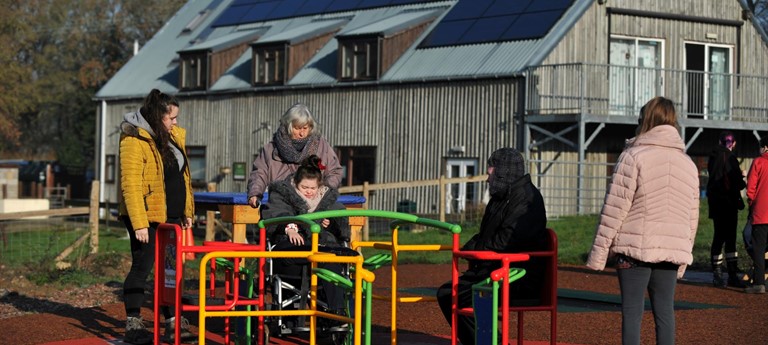 Orchard Trust Stowfield Day Centre
Valley Springs, Lydbrook, GL17 9PP, United Kingdom
|
01594 861359
|
Website
A must visit destination!!
The Orchard Trust is a great charity. I have a very dear cousin who has PPS, and is in Scarlet House IN STROUD. I now cannot get to see her very often. I do wish she was able to come to enjoy...
Excellent facilities
1 like
I visited the Orchard Trust with my son. The staff were warm and welcoming and they gave us a tour of the facilities including a fantastic sensory room. My son loved the play park which is fully...
Disabled Access Day
2 likes
Changing rooms place. Fully kitted out for any disability. They have a sensory garden. Inside is a light sensory room. You can hold and feed small animals (goats, sheep and tortoises. There is...
Fantastic inclusive park!
3 likes
A really fabulous inclusive park. Fully wheelchair accessible and great equipment for my son to play on. Really friendly staff. Will definitely be going back!
We've had 4 reviews for Orchard Trust Stowfield Day Centre