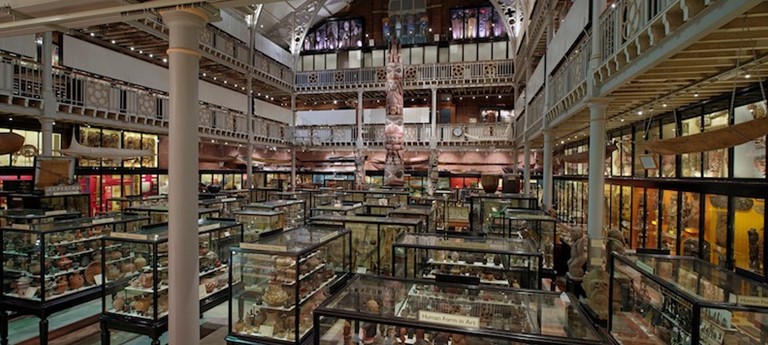 You must go.
This is full of interesting exhibits. A real Aladdin's Cave. And all wheelchair accessible. There's a cafe too. I live in Oxford and often take the kids here. Free as well.
Crammed full but still accessible!
1 like
Fascinating collection from Dinosaurs to shrunken heads! Easier access on ground and upper floor. lower ground a bit dark and cramped but still accessible. Disabled parking outside and accessibl...
Brilliant - full marks for accessibility
4 likes
Excellent in every respect.
Fascinating Museum with great facilities
1 like
The Museum has lifts and a spacious accessible toilet. Chairs are dotted around for those with walking difficulties. There is an electric scooter that can be hired.
We've had 4 reviews for Pitt Rivers Museum