Regent's Park Open Air Theatre
Regent's Park Open Air Theatre, London, NW1 4NU, United Kingdom
|
0333 400 3562
|
Website
Anansi the Spider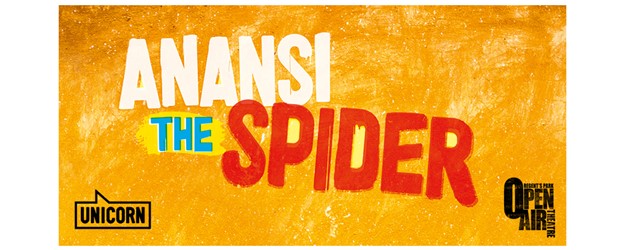 People say that a time long, long ago, animals walked on two feet and spoke with words, like we do. And back then it was known by everyone that the cleverest of all the animals in the kingdom was a spider – the infamous Anansi – the original trickster and the master spinner of yarns.
At a relaxed performance, the show has been adapted to suit people who might require a more relaxed environment when going to the theatre, often those with learning difficulties, autism or sensory communication disorders.
Anansi the Spider is performed outside, in daylight, and audiences are seated on the ground on the theatre's lawn which may not be dry. We therefore recommend that you bring a rug to sit on, but please note that other forms of seating are not permitted (other than wheelchairs). There is also an open attitude towards audience noise and movement.
For ages 3-7. Running time: 50 minutes.
For detailed information on the theatre's safety measures, please visit the Information Hub: https://openairtheatre.com/production/anansi-info-hub
https://openairtheatre.com/production/anansi-the-spider
Back to Events