Superfan presents: Like Animals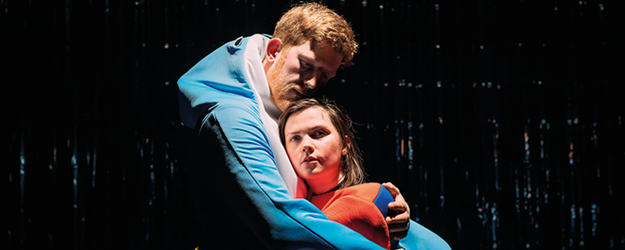 Returning to Summerhall after a successful Fringe 2019 run, 'Like Animals' investigates love and communication in human (and not so human) relationships. The show explores a series of complex relationships, each with its own uniquely funny, strange and touching world, offering a new theatrical perspective on some intriguing scientific, ethical and philosophical questions, with a light touch and sense of fun and humour.
This event will have a BSL interpreter present.
"A production that asks chewy questions but wisely avoids dogmatic answers."
The Herald
"A flurry of startling facts are relayed with much fun theatricality (and animal-mimickry) but the piece turns the tables on our smug homo sapiens hosts."
The Telegraph
Presented by Summerhall and Superfan
Price: £12/£10 
Age Restriction: Ages 12+
Venue: Old Lab, Summerhall
https://www.sciencefestival.co.uk/event-details/superfan-presents-like-animals--
Back to Events