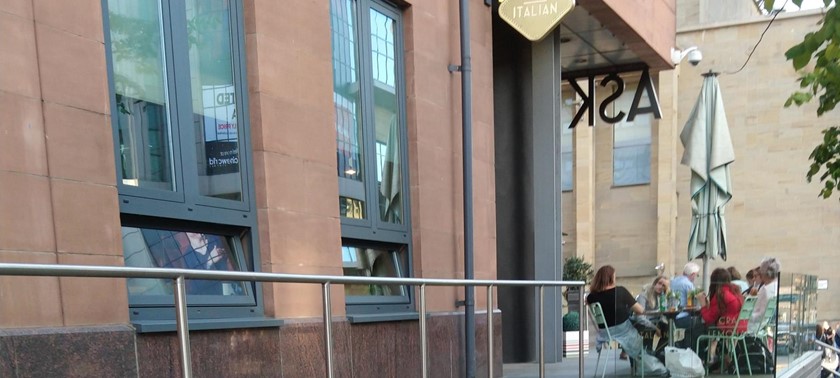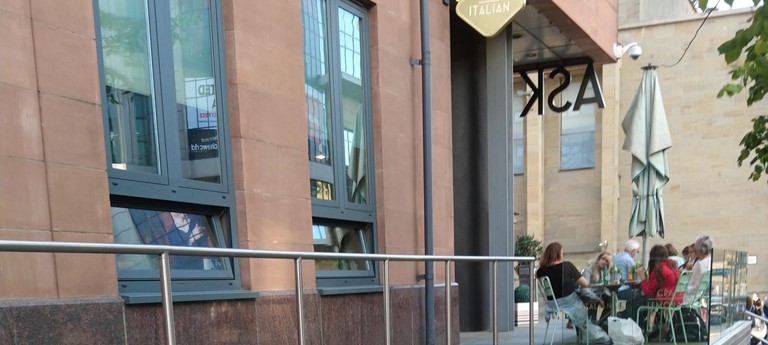 A Nice Looking Italian in the Centre of Glasgow
Good city centre atmosphere with good access. It is nice, modern restaurant with a spacious interior that is on one level. Good choice of food and attentive staff. I would go back again.
Ask Italian
Restaurant has a steady ramp towards the entrance making it easily accessible however the front doors are not automatic but are wide, so if held open there would be plenty of room. There is an out...
Ask Italian
Steady sloping ramp which makes the building easily accessible. There's outdoor seating, for sunny days and plenty of room to sit outside. There are no automatic doors however, they are very wide...
Ask Italian
As a frequent visitor to Glasgow I will make a point of stopping off at this venue to have something to eat. It is always very hard to find accessible restaurants where ever you are in the co...
We've had 4 reviews for Ask Italian