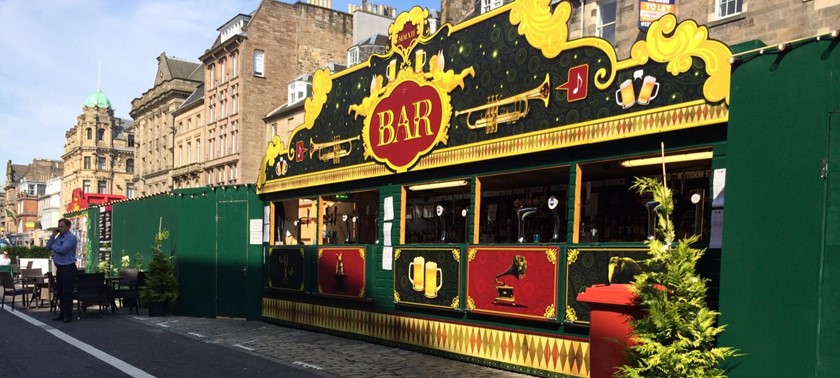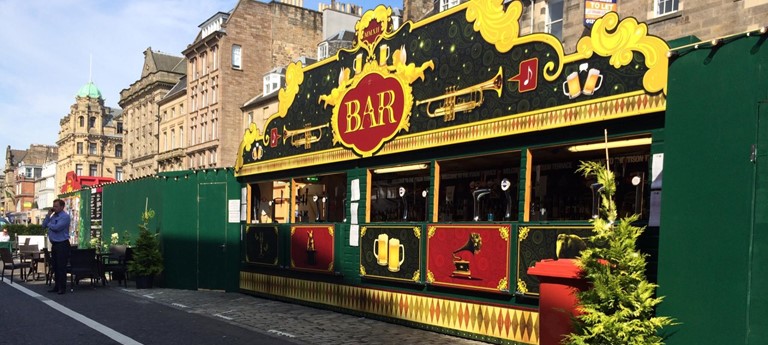 Venue Description
George Street will be closed outside the iconic Assembly Rooms building in the heart of Edinburgh's New Town, playing host to 3 performance spaces - the Powder Room, Front Room and Bijou as well as a bar, street food, and our box office.
Accessibility
The pop up George Street site has several wide gates and entrances, as well as ramp access to all of its different levels. All of our performance venues are wheelchair accessible.
Accessibility Guide
Accessibility Guide Link: https://www.assemblyfestival.com/your-visit/access
Accessible Performances
Show: Ex-Batts and Broilers Venue: Powder Room (External Assembly George Street) Time 14.45 - 15.45 Category: Theatre Relaxed performance: 21st August. Age Category: 14 and above (14+)(Strong language/Swearing) Description: Gail and Gemma are two delightful chickens in a cage, discovering life as it comes. Join them on a touching, eggciting and cut-throat journey through friendship and chickenhood. Heroically saved by Jimmy from battery and broiler farms, watch them compete for your affections, and decide on your favourite to vote out of the cage to pastures new! A story of female friendship and industrial meat farming told through dark comedy, clown, physical storytelling and live music. 'Genuinely can't remember the last time I laughed so much' ***** (Audience Review, StagedoorApp.com) Show: Tumours Venue: The Front Room (External Assembly George Street) Time: 14.30-15.20 Category: Theatre Relaxed performance dates: 7th and 14th August. Age Category: 16 an​d above (16+)(Contains Distressing Themes, Scenes of a Sexual Nature, Strong Language/Swearing) Description: Jay is 27. For one more day. And she reckons she's about to die. It's not all that rational, but whoever let that get in the way of a premature death fantasy? Written and performed by Ashleigh Laurence (Soho Writers' Lab 2018/19), Tumours is a witty, tender, and darkly funny portrayal of a young woman trapped by the fate of her genetic legacy. Part stand-up, part anecdotes, the show explores themes of femininity, stable family privilege, and the importance of role models (and what happens without them).
Toilets
While our toilets on our outdoor George Street site have level-access, our accessible toilet is inside the Assembly Rooms on the first floor. This can be accessed via the lift in the foyer and our friendly Front of House staff can direct you further.
Staff
Our staff will be happy to provide any assistance you require when you arrive at our venue. Please do say hello to our friendly Front of House staff wearing red if you have any questions or would like some assistance. Feel free to contact us prior to the festival on access@assemblyfestival.com or 0131 623 3000 with any questions you have prior to arriving with us.
COVID Precautions
Information about COVID precautions has not been added for this venue.
The venue says it has...
Carer Discount
Dedicated Seating
Online Booking
Accessible
Toilet