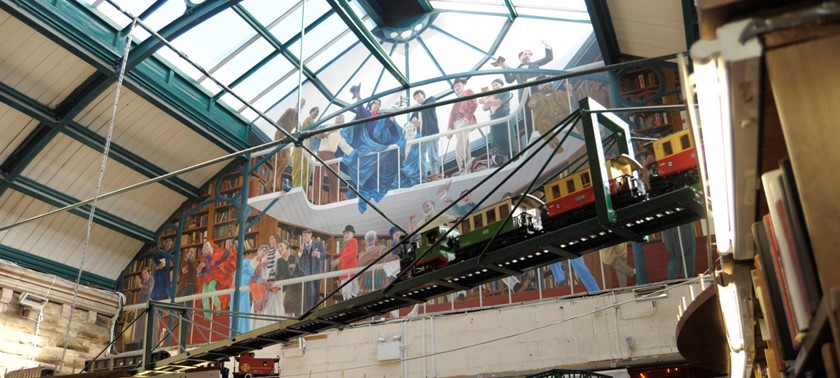 My Favourite Place!
4 likes
Calling any fellow bookworms. . . . you HAVE to visit Barters Books! It is one of the largest second-hand bookshops in Britain, and created in what was once a Victorian Railway Station. This d...
Lovely :)
1 like
We had a lovely day, nice and quiet for Autism, not too bad access (my partner has EDS) and the cafe catered to dietary requirements quite well 😊
LOVE this place!
3 likes
Read a review about this place on Euan's Guide a while back and have been desperate to visit ever since! It didn't disappoint - from the roaring log fire to the Christmas 'book' tree, trainset and...
A Wonderland for Book lovers
2 likes
A conversion of an old historic train station into a beautifully constructed second hand book shop. A place that captures those historical experiences to add extra character with a superb station...
Barter Books, Alnwick
2 likes
Barter Books is one of the largest 2nd hand book shops in Britain, which is located in an old Victorian railway station that has been transformed into a cosy place to browse, read and eat.
We've had 5 reviews for Barter Books