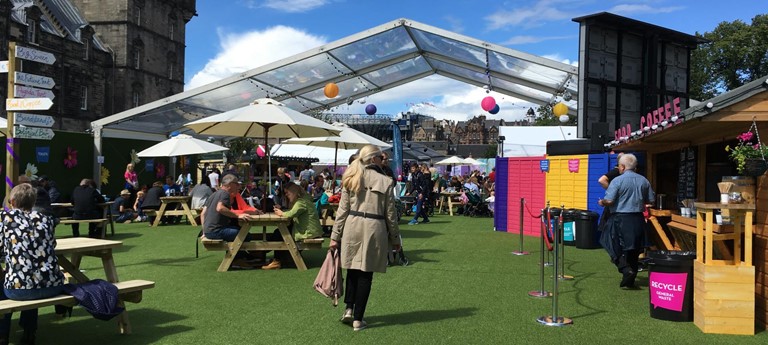 Difficult to access
Venue itself is generally wheelchair and mobility friendly but it is very diffficult to get anywhere near venue with mobility issues
Upmost fun
Wow. It's taken a lot of work to get the BBC to listen in terms of venue accessiblity, I've had nightmares previous festivals and this is much more dreamlike! The gates have staff there to direct...
Calm, spacious and colourful
I visited the BBC area of the Edinburgh Fringe and loved how calm it was! Was refreshing to escape the big crowds of the other venues for a bit. The nicest part was the meandering walk, with BBC r...
Nice setting ...
The BBC 'campus' at George Heriot's School was easy to find and to get into. Allow extra time for the security checks if you have a show booked. A short path winds its way uphill on to the astro...
We've had 4 reviews for BBC at George Heriot's School