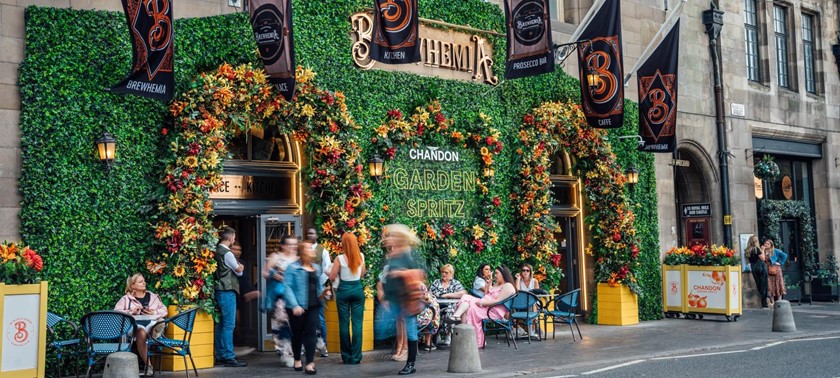 Great place in the city centre. Lovely atmosphere & friendly staff!!
Enjoyed a lovely brunch at brewhemia with three friends. Staff were friendly & accommodating! Street level entrance and lift access to toilets! Lovely food too. Would be back as it's a right oppo...
BEWARE!!!! WHEELCHAIR ACCESSIBLE TOILET INACCESSIBLE FOR OVER A YEAR!!!
BEWARE!!! This pub is really nice unless you are a wheelchair user! You can get into the place OK BUT the so-called accessible toilet is down a few steps and the wheelchair lift doesn't work. They...
Brunch is yummy, access well considered.
1 like
The purpose of our visit was brunch and we were spoiled for choice. The bar is well stocked with craft beers and spirits. As you enter, you meet a lovely member of staff who takes into account yo...
Surprisingly big, surprisingly cosy - LOUD on a Friday evening!
Accessible pub/restaurant with a huge range of beers and an interesting menu. Just check the lift's working before you turn up.
We've had 4 reviews for Brewhemia