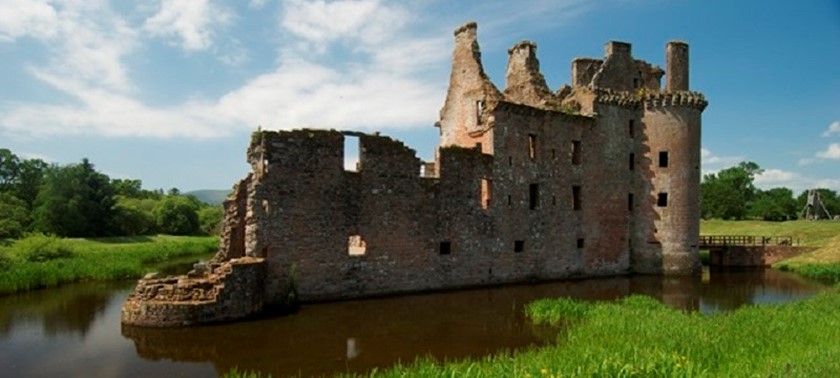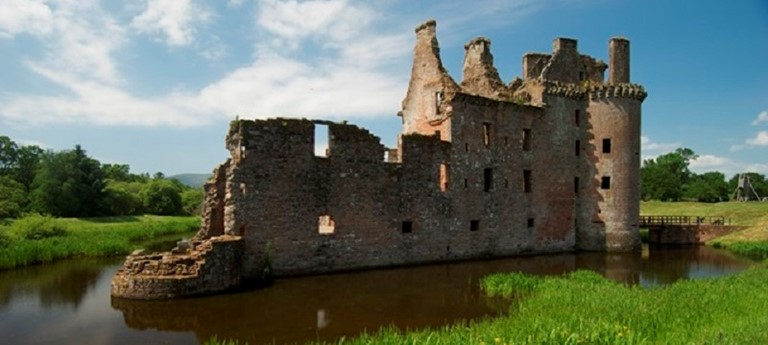 Venue Description
Caerlaverock Castle is in a Level 4 COVID protection area and is closed. Find out more about our COVID response at historicreopening.scot. The epitome of the moated, medieval stronghold, Caerlaverock's great triangular defences guard the Solway shore. This site has had a turbulent past. In 1300, its 60 - strong garrison was defeated by Edward I's vast English army in siege. Despite the castle's rugged appearance, its walls conceal a stunning Renaissance residence of the 1630s. Today, visitors can enjoy a siege warfare exhibition, a children's play area and a trail through the woodland to the remains of an older castle. See bluebells in spring, dragonflies and wildflowers in summer and barnacle geese in winter. Opening times: 1 Nov - 31 Mar: Daily, 10am - 4pm, advance booking required.
Accessibility
Approach to site The main car park is about 100m away from the reception area on a tarmaced surface at an upward incline. It is about 100m from the castle on tarmaced and cut grass surfaces down a slope. The overflow car park is 25m from visitor centre on a level tarmaced area. Visitor centre The visitor centre is 200m from the castle on tarmac and paved surfaces up a slope. The visitor centre is step free. There is also level access to the café. There is an exhibition on the Siege of Caerlaverock also on the level. This includes an audio visual presentation. There is no induction loop. Monument Nearing the castle after the moat there is a short but steep (1:6) downwards grass section. The main level route inside the castle is paved, and this route allows access around the courtyard to the south range from where there are excellent views of the east range and the moat. There are steps down into some rooms, but most of these can also be viewed from the path. The majority of these rooms have gravel surfaces. Historic stone spiral stairs withhandrails lead to the upper levels of the east range. Surroundings The woodland path to the old castle is approximately 2/3 mile long and involves numerous stepped and non-stepped level changes. It has earth and decked walkway sections. There are steps over the moat at the old castle. Special features Caerlaverock is in a countryside location that has many different types of habitat. This means there are numerous species of birds and plants to be enjoyed. The woodland path joins the Caerlaverock National Nature Reserve.
Access Statement
Access Statement Link: http://www.historicenvironment.scot/access
Toilets
There is an adapted toilet next to the exhibition.
Staff
Information about the staff has not been added for this venue.
COVID Precautions
Last updated:
We have introduced safety measures and limits on visitor numbers to help keep everyone safe, and you will not be able to visit without booking online in advance. Although things may be a little different, we hope that you will have an enjoyable visit and will be greeted with a warm and friendly smile by staff. While some areas may be closed, we will have additional interpretation available on-site so you don't miss out.
The venue says it has...
Accessible Format
Carer Discount
Disabled Access
Induction Loop
Disabled Parking
Access Statement
Accessible
Toilet
Covid Precautions