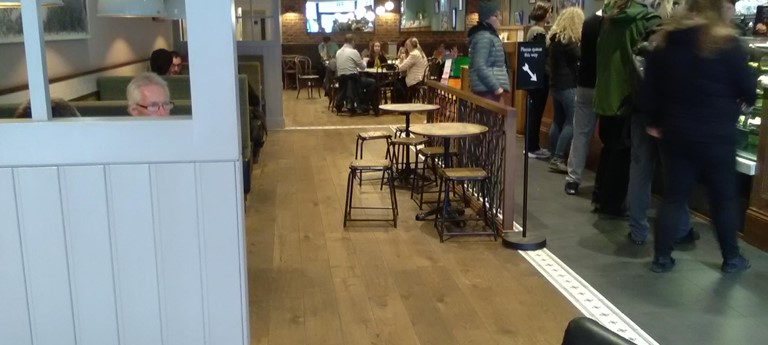 Chilled-out and welcoming.
4 likes
I visited Caffè Nero late on a Thursday afternoon and so it was pretty busy with late-night shoppers; almost all the tables were full but there was still lots of space for my wheelchair to manoeuvr...
Good place for a quick coffee
2 likes
Caffè Nero in Inverness is a great wee coffee shop and a good place to meet friends etc. It has plenty of room to move in your wheelchair/mobility scooter, plus it has great tasty products.
We've had 2 reviews for Caffè Nero