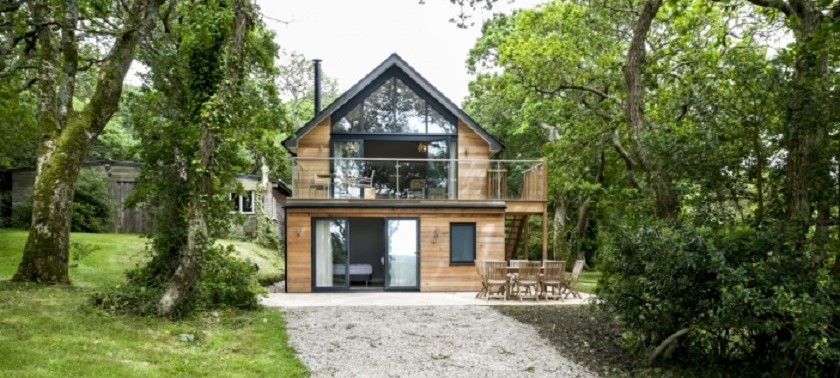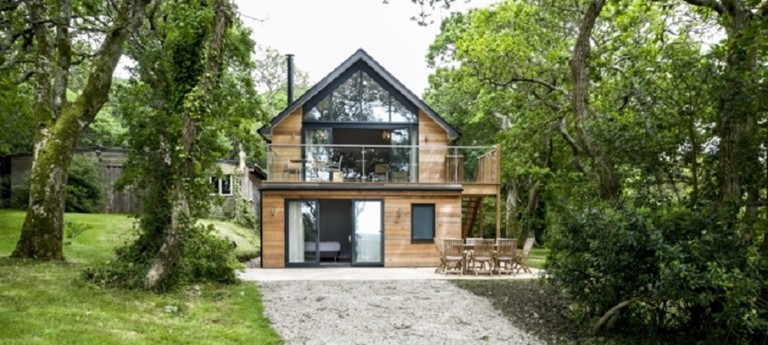 Magical setting + Superb facilities
1 like
Visit date:
This review is especially helpful for those who have or use the following: Hearing Aid, Walking Aid, Wheelchair, Powerchair
Overview
5* - This is a purpose built 7 person holiday cottage with disabled facilities including a lift. That doesn't begin to tell how great this place is! The building is set in the middle of a 50 acre estate. It looks out on the Helford river estuary below. You approach through a magical sessile oak wood - in May, full of English bluebells. The facilities/ decor etc are excellent - think of living in a John Lewis catalogue in a small version of a Grand Designs building... with disabled access facilities built in.
Transport & Parking
Parking is excellent - you get close to the front door, plenty of space for 2/3 cars. The path you arrive on through the beautuful wood is absolutely fine for a car. If you have a converted WAV with very low clearance above the ground, you need to take it very slowly. You need a car to go anywhere, as you are above Port Navas village. The narrow high hedged Cornish roads to get there and in the general area can be single track with passing places.
Access
The upper floor is entered directly from the carpark area. Doors are all wide enough and loads of space to turn inside. The open plan living area is spacious with smooth wood-style flooring - kitchen/dining/sitting areas. The stunning thing is the views on all sides but particularly straight ahead through the front glass wall/windows opening onto the balcony. Kitchen has adjustable height sink/hob/ surface. Just off the entrance area there is a utility room with high disabled WC/ usual griprails/ emergency call buttons/ a washbasin with grips and you can get a wheelchair under. Then there is a lift with plenty of turning space to get in and out. This takes you down to the 4 lower floor bedrooms & 3 bathrooms. Corridor is fine for wheelchair if you drive straight! Master bedroom is large with lots of space partic on left hand side of the bed. Shower - disabled seat and grips -and washbasin are good. WC has all the usual grips. It is low - may be good for some, not so good for others ( but utility room WC is high so you have a choice!). Bath has no grips at all. 2 bedrooms are ensuite. Beds 3&4 share a wet room. Side door is accessible leading out to smooth path to patio area. Patio also accessible from master bedroom.
Toilets
See other sections too - each WC is at a slightly different height - so you have a choice. The master bedroom and the utility room WCs have all the usual griprails. No wash/dry function on the loos. Normal flushing system buttons (not the "lean back to flush" style). Emergency buttons (not red cord). Good space around, plenty for carer. Every thing is very clean, new, stylish.
Staff
Staff at agency who rent cottage out are extremely helpful. You get the key from a box with a code. Welcome pack with milk, tea, biscuits etc. Agency website has excellent array of photos.
Anything else you wish to tell us?
The setting for this cottage is stunning - we did of course see it in bright May sunshine with the bluebells out. You could spend your visit just looking at the views from the balcony - but then you'd miss out on Cornwall's other beauties! There is another house close by, split into 2 wings rented indivudually, which could provide a setting for a large family gathering. No one property is going to have every possible aid to suit every possible disability, but this one does an excellent job for wheelchair users. But the setting plus the beautifully designed/furnished interior with stylish decor makes it outstanding.
Photos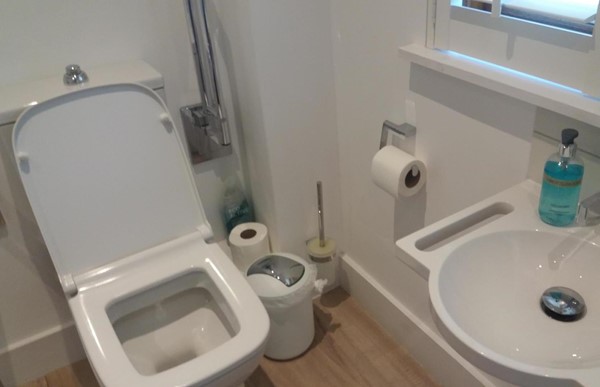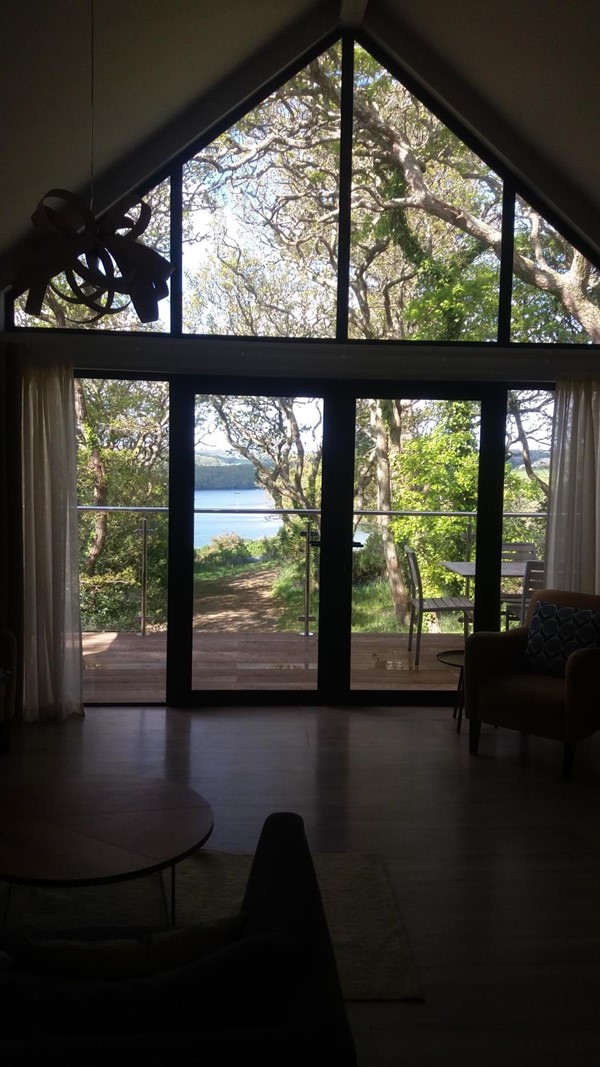 We've had 1 review for Calamansac Sail Loft