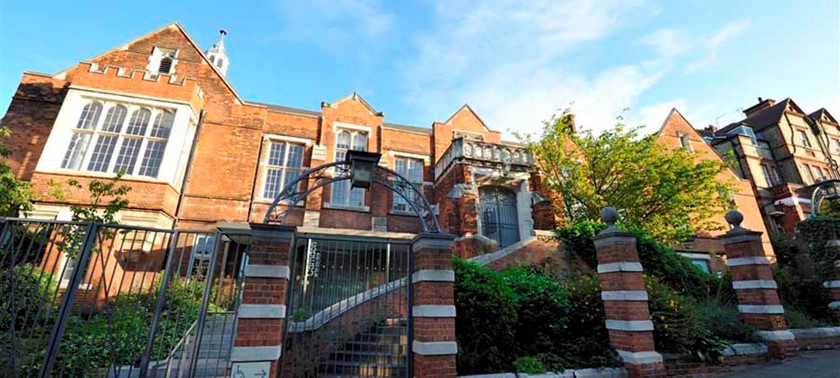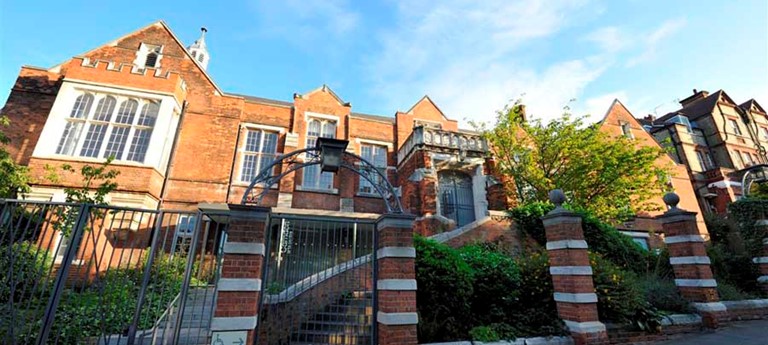 Venue Description
Camden Arts Centre is a place for world-class contemporary art exhibitions and education. With artists at the core of the programme, Camden Arts Centre strives to involve members of the public in the ideas and processes of today's artists, and the artists who inspire them. In addition to gallery spaces, the building includes studios which schools can use free of charge and in which people of all ages and abilities can learn skills in ceramics, painting, drawing and writing as part of the courses programme
Accessibility
Parking Off-Site Paid Parking There is paid parking available at the O2 Shopping Centre 400 meters away from the centre. On-street parking is unrestricted on Sundays. On-Site Car Parking (disabled visitors only) Camden Arts Centre has 1 car parking space prioritised for blue badge holders, which is located beside the level access entrance. Whilst it is not possible to reserve a space, it is recommended that visitors call ahead if they intend to use the space and every effort will be made to accommodate this. Level Access Many of the pavements (including directly outside the Centre) are fitted with dropped kerb crossing. Pedestrian crossing lights are fitted on Finchley Road directly outside the Centre. Entrance to Building Camden Arts Centre has both stepped and level entrances. The main stepped access is located on the corner of Finchley Road and Arkwright Road The level access is located 10 meters up Arkwright Road on the left side. This entrance is also fitted with push-button automatic doors. Lift Access Camden Arts Centre is split across two floors and there is a lift which serves both. The lift is situated on the ground floor, just beyond the Bookshop near the main entrance to the Centre. All spaces are wheelchair accessible except for the upper level of the Garden. Accessible Toilet Camden Arts Centre has one accessible toilet, situated on the ground floor. It is fitted with support handrails and an alarm cord. The toilet is also fitted with an electronically operated change bed and a mobile hoist and sling to assist with lifting. Baby Change Facilities Baby change facilities are available on the ground floor of the Centre. Borrowing Wheelchairs and Seating A wheelchair is available to borrow on request at the Bookshop. Portable folding stools are also available to borrow. These are located adjacent to the lift on the ground floor, or on request from a member of the front of house team. Assistance Animals Guide dogs, hearing and registered assistance dogs are welcome at the Centre. Staff can provide a bowl of water if needed. If you want to bring your guide or hearing dog to an event at the Centre, please call +44 (0)20 7472 5500 in advance to reserve a seat next to an aisle. Large Print Information about exhibitions, events and facilities is available in large print and can be collected from the Bookshop. Large print exhibition labels and interpretation texts are available to collect from the gallery assistants. Hearing Induction Loops The bookshop and reception area is equipped with an induction loop.
Accessibility Guide
Accessibility Guide Link: https://www.camdenartscentre.org/visit/access
Toilets
As part of Camden Arts Centre's commitment to access, equality and diversity, we have made physical adjustments to our toilets, removing our urinals and updating our signage to make all toilets accessible for our audiences. We wish to create an environment where all staff, artists and visitors are afforded respect and dignity; this is a step towards making the Centre more accessible for trans and non-binary people, and parents with children. Our longer-term aim is to increase the number of toilet cubicles when funding allows. If you have any comments, questions or feedback, please contact bookshop@camdenartscentre.org
Staff
Information about the staff has not been added for this venue.
COVID Precautions
Information about COVID precautions has not been added for this venue.
The venue says it has...
Audio Described
Accessible Format
Audio Format
Dedicated Seating
Disabled Access
Induction Loop
Large Print
Disabled Parking
Online Booking
Accessible
Toilet