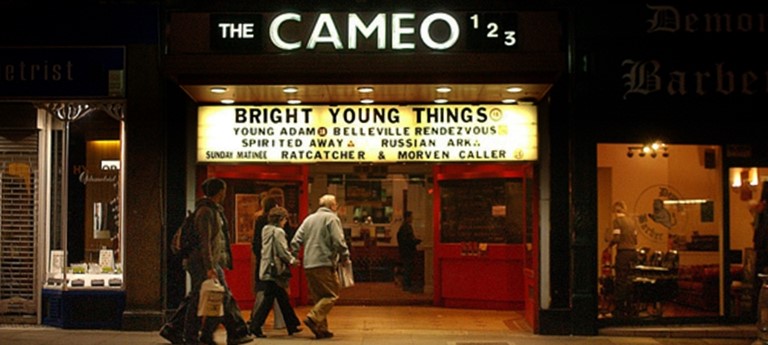 Inaccessible
The cinema itself has an open and level entrance and foyer but only two of the three screens are wheelchair-accessible. The accessible loo is by the screens, not in the cafe area, You can go to th...
Comfortable and accesible
1 like
Helpful staff, only in screen 1 is it accesible, but alot of room to move around and for carer to sit and keep and eye, toilets were on the same level just outside screen 1 door so easy to get to a...
Surprisingly Well Accessible Old Cinema
2 likes
A stunning old school cinema with tones of soul , recently refurbished , happens to be really accessible oppose to what many would think (2/3 screens are wheelchair friendly) parking might be a lit...
Good access in a great cinema with a relaxed bar.
Good , one level access into cinema and to bar, however difficult to move between the 2 without going back onto the street. Screen 1 and 2 wheelchair accessible, however only one wheelchair space...
We've had 4 reviews for Cameo Cinema