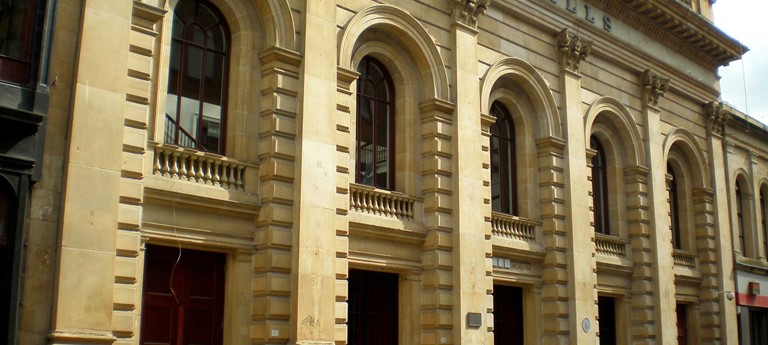 great venue
The Merchant city area in general but especially the city halls has stunning architecture. I was here before for a Celtic Connections concert which was fantastic. This time it was at a conference...
Stunning venue but access could be better
2 likes
A stunning venue with original features and good wheelchair access, but balcony view from accessible area is poor.
Another great gig at Celtic Connections
It was fabulous to be part of the audience for the BBC Radio Scotland young Traditional Musician of the year 2019! The show featured six phenomenal finalists in this traditional Scottish music com...
Old Fruitmarket excellent concert venue
The character and ambience of the old market makes it a first class venue for a range of performances. Our last visit was to see the Mavericks as part ofCeltic Connections. For this, it was stand...
Great place for a gig
1 like
Stornoway's farewell tour was the gig I most wanted to see. Couldn't stand in main hall so phoned to ask about accessible area. Staff were very friendly, pleasant and told me about accessible are...
We've had 6 reviews for City Halls/Old Fruitmarket