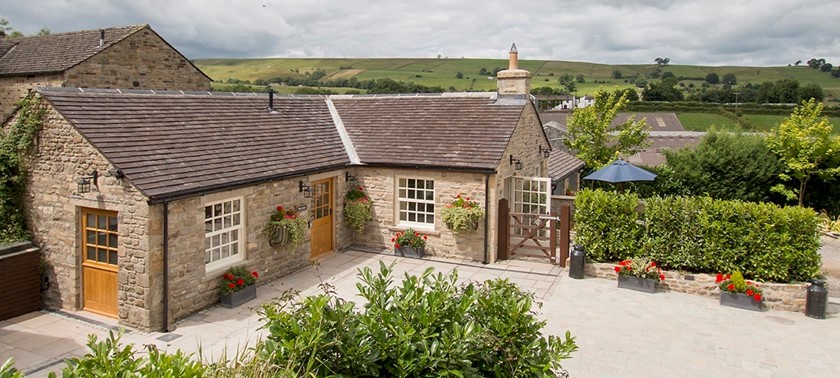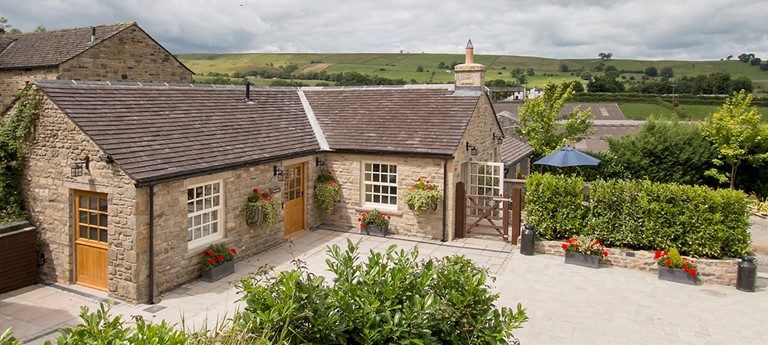 Venue Description
Cottage in the Dales has 3 award-winning luxury self-catering cottages in the Yorkshire Dales National Park, awarded 'Best Self-Catering in Yorkshire 2016' and The Byre awarded 'Best Self-Catering Property in England 2017'. All 3 cottages have differing levels of accessibility, all to the National Accessibility Scheme standards. The Byre (spacious for 2 people) and Inglenook Cottage (for 4 people) both have M1 accessibility, for older and less mobile guests who can climb a staircase and may need some additional support. The Dairy aims to deliver a luxurious and relaxing 5* stay, regardless of whether a guest is able-bodied or not. At Cottage in the Dales, we want to offer the red carpet, rather than a red emergency cord. It's something that we're calling 'Accessible Luxury'; a premium hospitality experience, at an accessible price, that's accessible to all. The Dairy was runner up in the UK Blue Badge Style Awards, 'celebrating exceptional venues with both style & accessibility'. The Dairy is the first tourist accommodation in the Yorkshire Dales to provide accessibility support for guests with mobility, hearing and visual requirements to the VisitEngland National Accessibility Scheme (NAS) standards - M3 (for independent and assistance wheelchair users), H1 (for hearing impairments) and V1 (visual impairment support). From the outset, our dream wasn't to just deliver an accessible property; we wanted to deliver our unique '5 star, Cottage in the Dales experience', but in an accessible way. Our vision was to bridge the gap between disabled and able-bodied, and deliver the same level of luxury experience, regardless of age or physical ability. Our research highlighted that due to a clinical feel, many disabled properties don't appeal to able-bodied guests, and in reverse many luxury properties were unsuitable for disabled guests. We wanted to change that. Take a look at the video for a short introductory tour of The Dairy which highlights the integrated accessible features and facilities of The Dairy, especially in the kitchen and bathroom. If you need the accessible facilities and/or equipment, they are there. If you don't, the vast majority of them disappear. The accessibility page on our website outlines all the facilities and equipment. But most of all, as all our guests have varying personal requirements, we would be delighted to discuss yours with you.
Accessibility
All access is on the level both outside, across the garden and into the cottage at The Dairy, leading out onto its own private patio. There is level and accessible private parking with drop off point outside the cottage. All doors are 1m wide, all switches/sockets at NAS accessible heights, pull down hanging wardrobes, pull out shelving/drawers in all rooms, fully accessible kitchen, bathroom & wet room. See the video for a summary tour of The Dairy and the accessibility page on our website for detailed list of equipment and integrated facilities e.g. removable cupboard space under kitchen sink and hob, higher & lower sinks in the bathroom, bath lift, large accessible wet room. Very spacious open plan kitchen/dining/lounge/hallway. Wheelchair turning space is higher than the recommended in all rooms, not just the minimum in the NAS scheme. Contrasting surfaces and facilities for visually impaired guests and portable induction loop, wake n shake alarm clock for hearing impaired guests, along with other facilities and equipment (e.g. visual/hearing alert systems). * On our website, see the video for a summary and the accessibility page for detailed list of equipment and integrated facilities. * The Dairy is also featured as a VisitEngland accessibility case study and a MotionSpot case study for accessible bathrooms on their website & on the Visits4U website.
Accessibility Guide
Accessibility Guide Link: https://www.cottageinthedales.co.uk/holiday-cottages/39/Accessibility
Access Statement
Access Statement Link: https://www.accessibilityguides.org/content/dairy-0
Accessible Performances
not applicable
Awards List
* Winner of White Rose Awards - Best Self-Catering Accommodation in Yorkshire 2016 (Cottage in the Dales) * National Winner of VisitEngland - Best Self-Catering Property in England 2017 (The Byre) * Runner-Up UK Blue Badge Style Awards 2017 (The Dairy) * The Byre and Inglenook Cottage each have M1 accessibility in the National Accessibility Scheme * The Dairy has M3 (independent and assisted) mobility, H1 hearing and V1 visual support accessibility in the National Accessibility Scheme * Accessible case study on the VisitEngland website > https://www.visitbritain.org/accessibility-case-studies * European accessible case study on Euro Vists4U website > http://www.visits4u.eu/case-studies-on-inclusive-tourism/
Toilets
The toilet meets National Accessibility Scheme standards to M3 (independent and assisted) levels. See the photos on the website (Accessibility page) to show the accessible equipment - grab bars either side of the toilet, toilet seat riser, shower commode seat over the toilet. Large turning space in front of the toilet with sink nearby that is fully accessible. Additional portable grab bars available on request to suit individual needs.
Staff
Owner and director of Cottage in the Dales - Diane Howarth - is available to discuss your requirements to ensure The Dairy suits your needs and is available on site to meet guests to show them round and introduce them to the facilities in The Dairy, along with being around most of the time to support guests through their stay. Nothing is too much trouble. Our pleasure is to ensure yours.
COVID Precautions
Information about COVID precautions has not been added for this venue.
Assistance dog facilities
Assistance dog exercise facilities
Assistance dogs are welcome at The Dairy and a welcome pack of items is available to suit their needs too. The dog can be let off the lead in the private patio area at any time as it is a gated patio. It can be let off the lead in the 3/4 acre garden in which The Dairy resides, though please check with Diane or Andrew, the owners, in case there is some gardening work happening to ensure there are no restrictions/hazards (e.g. garden tools) in the way.
The venue says it has...
Accessible Format
Dedicated Seating
Disabled Access
Induction Loop
Large Print
Disabled Parking
Overnight Accommodation
Access Statement
Hospital Bed
Online Booking
Accessible
Toilet
Hoist
Wet
Room