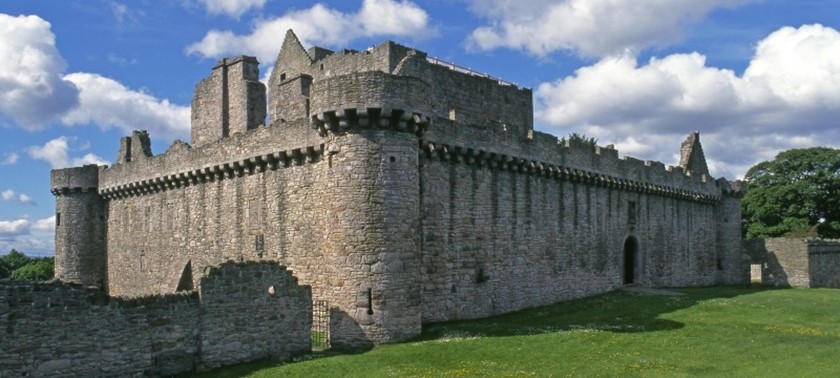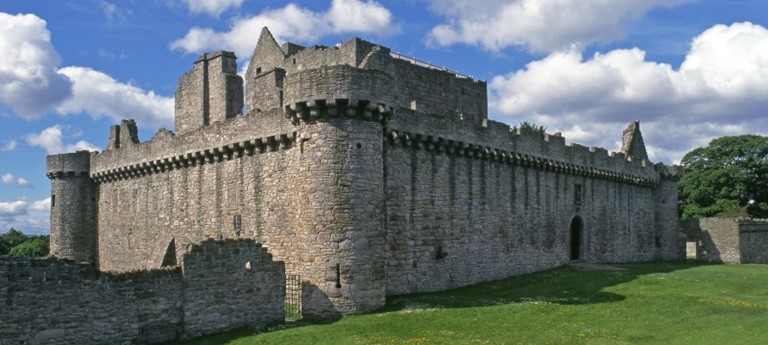 Craigmillar Castle
Craigmillar Castle Road, Edinburgh, EH16 4SY, United Kingdom
|
0131 661 4445
|
Website
Fantastic Castle on the outskirts of Edinburgh
1 like
Visit date:
Overview
Craigmillar Castle is a 'league' away from Edinburgh Castle - a hour's walk! This castle is filled to the brim with history and hosts fantastic views to Edinburgh! When we arrived we couldn't see the castle as it was really foggy, but after going into the really friendly visitor centre the fog had cleared when we came out - perfect timing. I am writing this review as somebody who has problems with their balance and would often need to take an arm on uneven surfaces.
Transport & Parking
Pretty good regular bus service, Lothian Bus number 14 goes to Craigmillar and it is about a 7 minute walk up a gentle slop. There is a car park down to the visitor centre and has a disabled bay.
Access
This castle has been a ruin for 200+ years. A wheelchair user could get the whole way up from the visitor centre to the gates then would be met by a large 150mm step, it would be ace if there was a small ramp so everyone could at least get into the castle walls and experience the interior setting (the two Yew trees at the entrance are absolutely stunning). The ground surfaces are remarkably flat and easy to walk on, though I had to take care as I can loss my balance on the silliest thing. The spiralling staircases can not be helped and are my biggest nightmare but they weren't too bad if I went down slowly, no one came up and their was a human in front of me that I could fall onTO if I lost my balance! Ha! I genuinely thought these spiral staircases weren't too scary or busy. The viewing platforms have amazing views and the one at the very top is built of 80's steps but they go up and down about 100mm each slab, so you'll need to take care. Signage boards are great and really interesting - we got the booklet for £2.50 and I would recommend getting it.
Toilets
At the visitor centre we received the 4 digit code for the toilets on our receipt. The toilets where clean and the disabled toilet was a good size and not cluttered.
Staff
Very friendly, the man was very respectful when I talked and was happy to give extra information.
Anything else you wish to tell us?
Maybe it was the weather or the location but this is very much a hidden secret worth going to. It would be brilliant if everyone could get into the castle gates just to experience the atmosphere and the scale and get to read some of the information boards.
Photos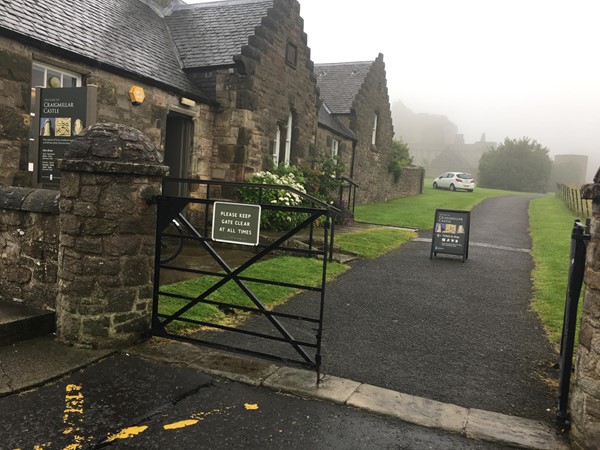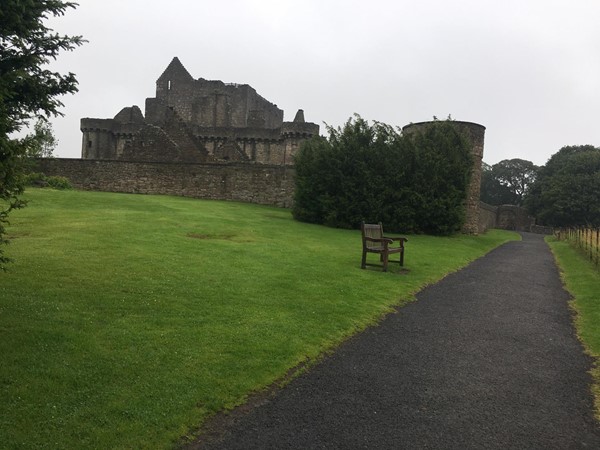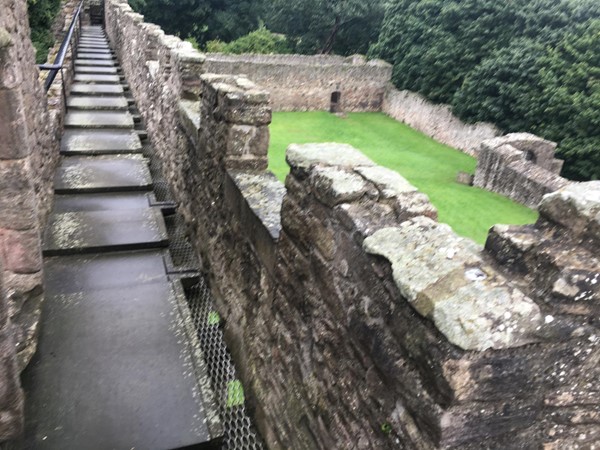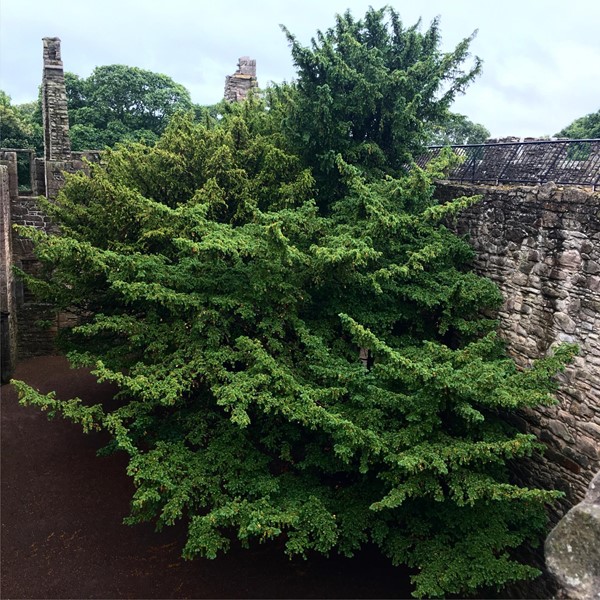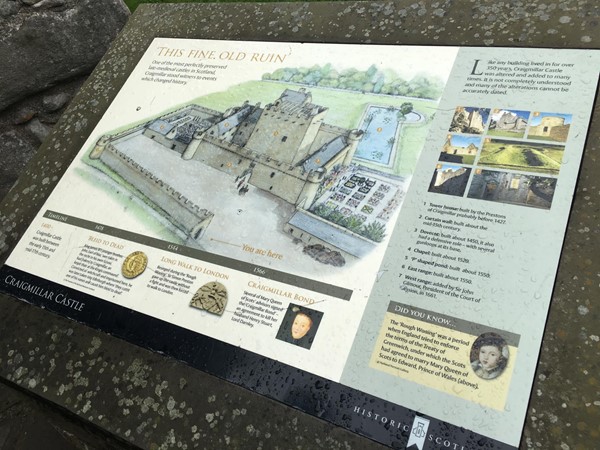 We've had 2 reviews for Craigmillar Castle