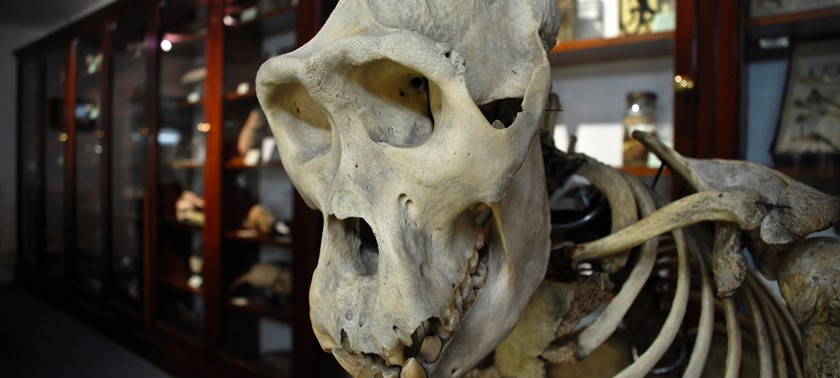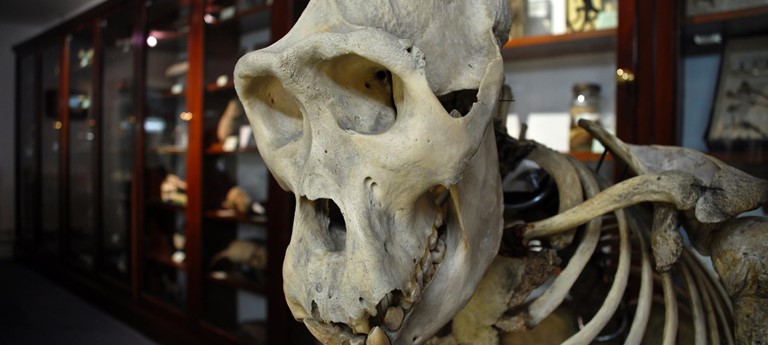 D'Arcy Thompson Zoology Museum
University of Dundee, Dundee, DD1 4HN, United Kingdom
|
01382 384310
|
Website
Venue Description
The D'Arcy Thompson Zoology Museum houses highlights from the University's natural history collections, focusing on the collection of the influential polymath, Professor D'Arcy Wentworth Thompson. It is one of Dundee's hidden gems, a small space packed full of amazing animals from around the world.
Accessibility
The Carnelley Building is a Victorian listed building with steps up to the front entrance. Step-free entrances and exits are available but depending on when you visit, they may not be open. During our monthly Saturday openings throughout the year, we have volunteers at the main entrance who can direct anyone who wishes to use a step-free route. However during our weekly Friday afternoon openings, there is no one at the door and visitors have to phone the School of Life Sciences receptionist on 01382 386767 on arrival to be able to use a step-free route. Alternately, please let museum staff know in advance and we will be ready to help. Inside the building, the museum is in the basement. For anyone entering at ground floor level, there are stairs and a lift to take you to the basement. The lift is small and not easy for wheelchair-users. However, if required visitors can be directed to a different entrance at basement level to avoid this. The museum itself is all in one room. Some display cases may not be easily viewable for those in wheelchairs. One part of the room has a narrow passage between an old laboratory bench and the central display unit, which is too narrow for wheelchairs.
Access Statement
Access Statement Link: https://www.dundee.ac.uk/museum/visitor-information/access/
Awards List
We are an Accredited public museum.
Toilets
There is an accessible toilet in the building but on a different floor from the museum and with only a narrow lift
Staff
For our monthly Saturday openings we are reliant on volunteer staff who are unlikely to have specialist training. For our summer openings on Friday afternoons we are reliant on the reception staff in the School of Life Sciences to greet people and show them to the museum.
Assistance dog facilities
Assistance dog exercise facilities
Assistance dogs can be exercised in any of the green spaces on campus, including College Green immediately in front of the building.
The venue says it has...
Disabled Access
Access Statement