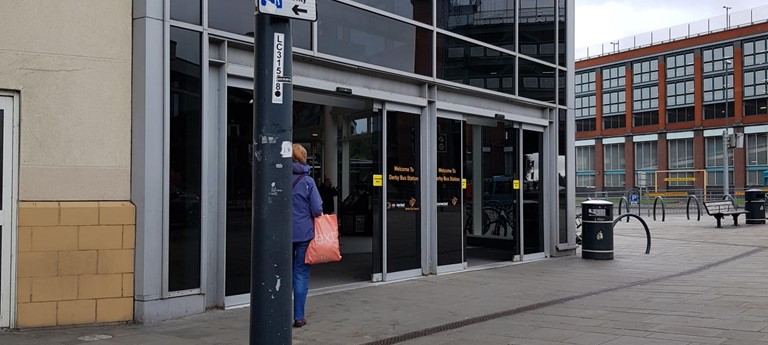 Bus & Coach Station
Visit date:
This review is especially helpful for those who have or use the following: Powerchair
Overview
The doors are automatic. The bus station is fully wheelchair accessible including an accessible loo. Music is always playing and is often crackly. There is a convenience store/cafe and a bus/coach information office inside the bus station. Both are level access. If you need help the information office can assist with working out bus times.
Transport & Parking
Both coaches and buses go from this station. The majority are wheelchair accessible, however Trent Barton Spondon Flyer and Arriva 5a I think it is, are tiny and not easy to access in a larger power chair. Buses go all over Derby and connect to Nottingham also. The coaches go all over the UK and you can also get a bus to East Midlands Airport 24/7. There is also an accessible bus run by High Peak buses that can take you to Matlock & Buxton. Other than the Red Arrow you can use your concessionary bus pass on the buses. Some buses have visual stop display and/or audio stop. Sadly this isn't that common. National Express which runs from the station are wheelchair accessible however the coach companies such as Skills are not. There are taxis outside, however the ramps are unmaintained and like cliffs. They are also too small for larger powerchairs and you do take your life into your own hands if you want to access them in a larger powerchair especially. Derby Train Station is a 15 minute walk at a moderate pace. There are buses that go from Derby Bus Station to outside the train station.
Access
The entrance door is automatic opening. There are two sets of doors but one seems to always be out of order. The station is mostly grey or beige, they haven't provided contrasting colours. Each bay has a wheelchair space so that you can get on the bus first, however, this is seen as a challenge by some other passengers who sprint to get on the bus before you do. There is seating available all with arm rests. During busy periods there are not enough seats. In terms of clutter in the station they like to put safety signs in the middle of the floor. The bus times are in a regular print and are not audible. Both Trent Barton & Arriva have smart phone apps. I tested them with Samsung screen reader and they do work with that. I have found Trent Barton has audible stop information on their buses (unless it has been turned off, this seems to happen a lot at night); new buses such as the i4 have a good system which is a clear visual screen and audible announcements. I have yet to go on an Arriva with audible information.
Toilets
There is an accessible loo accessed via a radar key. The toilet is right hand transfer (or left when in wheelchair). Grab rails are white and around sink & toilet. There is enough space to turn a large powerchair around. There is no bag hook. Since complaining the radar lock has been repaired and the loo was clean. The nearest changing places toilet is Derby Intu and the council house.
Staff
Photos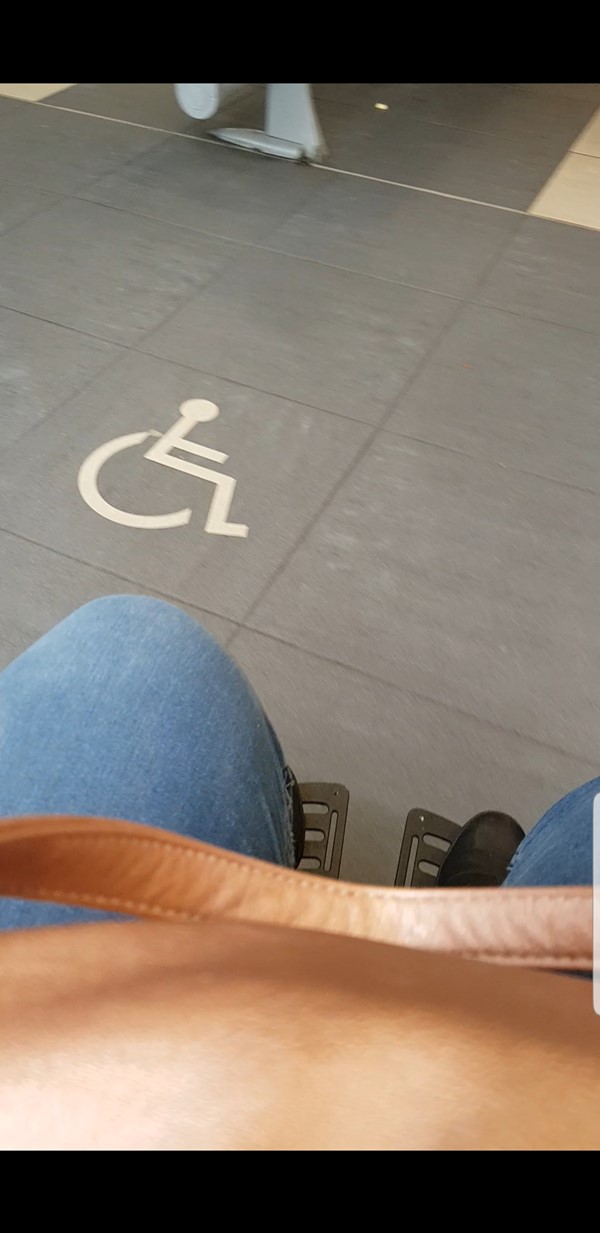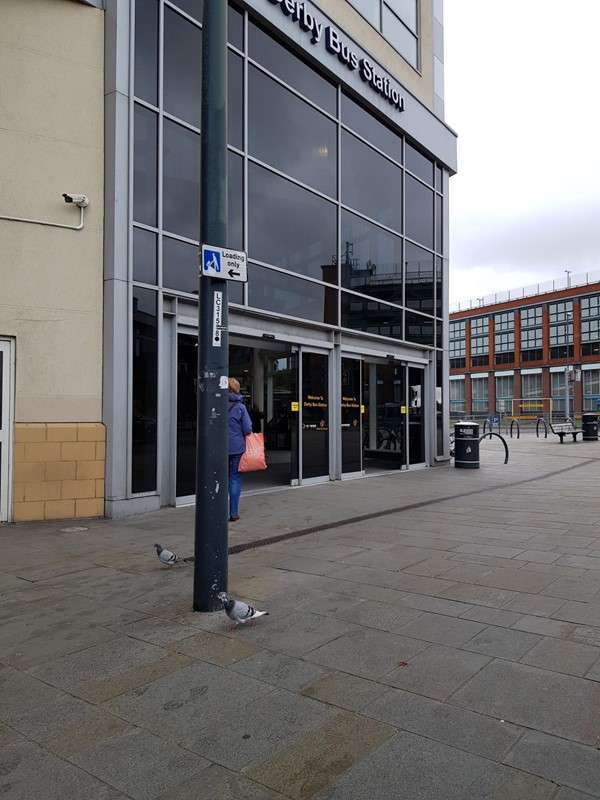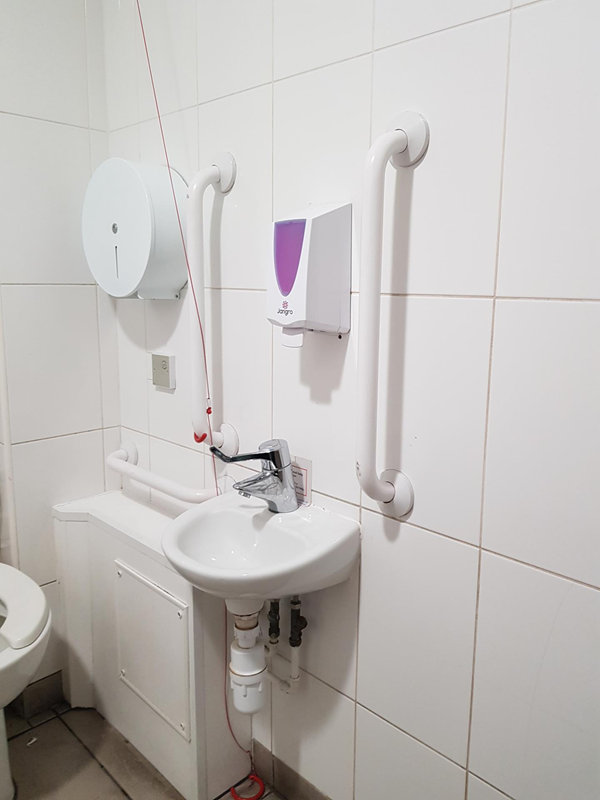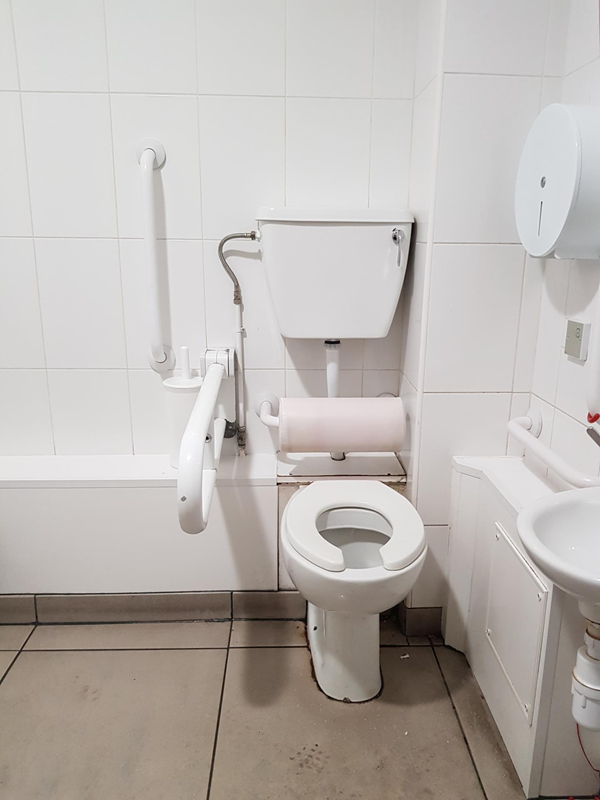 We've had 1 review for Derby Bus Station