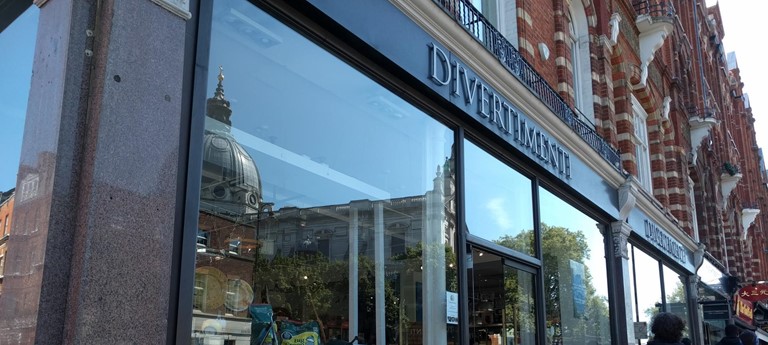 A big kitchenware shop with several accessibility issues
1 like
Visit date:
This review is especially helpful for those who have or use the following: Powerchair
Overview
This is a big kitchenware shop, stocking just about anything you could possibly want for your kitchen. It's on two floors, and there's an unreliable lift to the basement. Aisles are narrow, and some areas of the shop are blocked by displays and products. A rather difficult shopping experience. Could do better.
Transport & Parking
There are no step-free stations nearby, I wouldn't dream of trying to park in this area, and several bus routes run very close by. (It is baffling - and scandalous - that the nearest station, South Kensington, is *still* not step-free.)
Access
The entrance to the shop is encouraging - it's step free, and there is a gradient leading up to the ground floor shop area: all this has been carefully and intelligently designed, and I was impressed. But having got inside the shop, I found things went less well. The aisles are narrow, it is hard to negotiate them in a wheelchair, I kept accidentally knocking things off shelves as I passed, and some aisles are inaccessible because of thoughtlessly-placed display stands. There is a lift to the basement. This was full of storage boxes and miscellaneous stuff, which a member of staff had to clear out before I was able to use it. A lift is NOT an ad-hoc store-room!! Then I found that the lift didn't work. The same member of staff went to the basement, called the lift, and then sent it back to me, and then it worked. Temperamental. The basement lift door has no spring, and no internal handle, so I struggled massively to close it once I had got inside the lift. Overall I found this a difficult, frustrating and unhappy shopping experience.
Toilets
This shop does not have any toilets for customers.
Staff
The lady who helped me with the lift was friendly, proactive and helpful. Five stars for her. But for the team as a whole, just two stars: for failing to consider accessibility within the shop, for using the lift as an ad-hoc store-room, for failing to maintain the lift in good working order, and for failing to maintain the required spring on the downstairs lift door. Disappointing.
Photos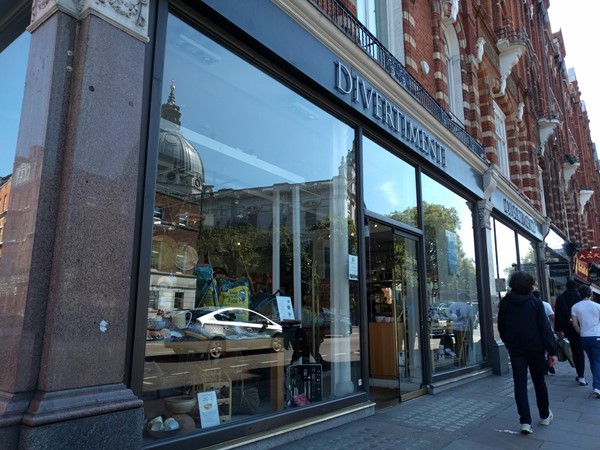 We've had 1 review for Divertimenti