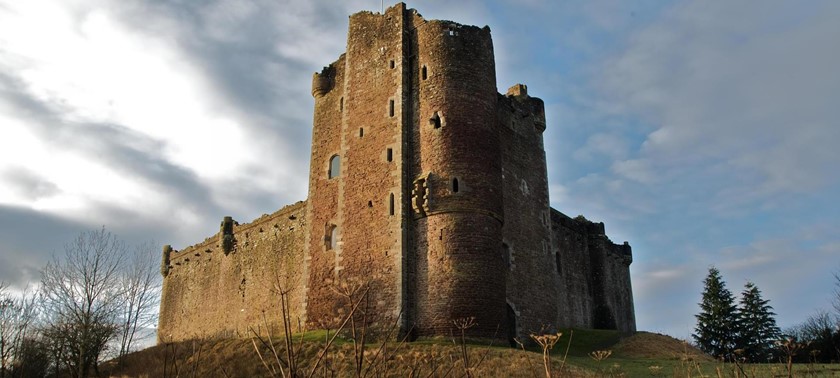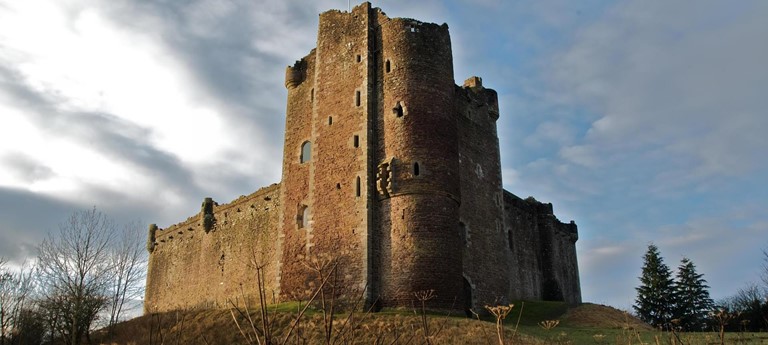 Venue Description
This site is open for you to enjoy but there are currently some access restrictions in place as a precautionary measure. 1 Apr to 30 Sept: Daily, 9.30 to 5.30pm Last entry is 4.45pm 1 Oct to 31 Mar: Daily, 10am to 4pm Last entry 3.15pm Closed Mon 25 & Tue 26 December, Mon 1 & Tue 2 January The near-complete castle was the home of Regent Albany, Scotland's 'uncrowned king'. It was later a royal residence, a dower house for widowed queens and a Jacobite prison. The audio guide is narrated by two actors who have filmed scenes at Doune Castle: Terry Jones, director and star of Monty Python and the Holy Gail, and Sam Heughan, star of the hit TV show Outlander. The castle was also a filming location for Game of Thrones.
Accessibility
Approach to site The path to the castle is 275m long. It starts off on tarmac at a slight incline and ends with a very steep gradient and rough, uneven cobbles. These can be very slippery when wet. The route is visible from the car park. Visitor centre The entrance has rough uneven cobbles and is on an upward slope with a single handrail. The visitor centre has four high uneven stone steps up into it and no handrail. Monument The courtyard is grassed and uneven. The ground floor exhibition is step-free. The first floor, including Kitchen, Great Hall and Duke's Hall, is reached up a straight stair of 13 steps with a handrail. There are several raised thresholds. The second floor, containing the Duchess's Hall and other chambers, is reached by uneven spiral staircases with handrails. Surroundings The castle sits in extensive wood and parkland. There is a footpath to the village of Doune and a riverside walk.
Access Statement
Access Statement Link: http://www.historicenvironment.scot/access
Toilets
There is an adapted toilet in the cottage, about 300m from the castle along an artificial grass surface.
Staff
Information about the staff has not been added for this venue.
The venue says it has...
Audio Described
Carer Discount
Disabled Access
Large Print
Disabled Parking
Access Statement
Accessible
Toilet