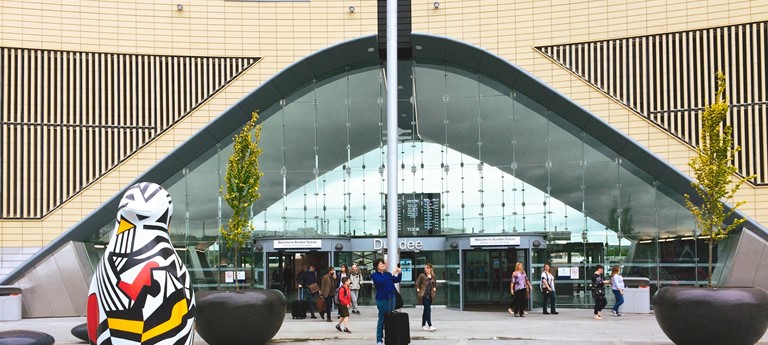 Dundee Railway Station
South Union Street, Dundee, DD1 4BY, United Kingdom
|
08700 005151
|
Website
Dundee railway station
4 likes
Very basic train station with a nice shop and really kind staff.
Improvements made and still getting better
This is an accessible train station in Dundee city centre. I've been using it for around a year now, and it seems that it has been under construction the whole time. That said, it has always been...
Edinburgh Fringe with Euan's Guide
Travel on train quite a lot as feel it's a more relaxed way to travel to different cities. Temporary train station for Dundee whilst major city renovations are going on.
Good for wheelchairs
Lift big, more one disabled toilet both wheelchair accessible, staff helpful.
Hassle free railway station
1 like
I have very little to say about Dundee Railway Station as it was so easy to find our way out and our way back again. The station is spacious and very well sign-posted. A taxi rank is immediately...
We've had 6 reviews for Dundee Railway Station