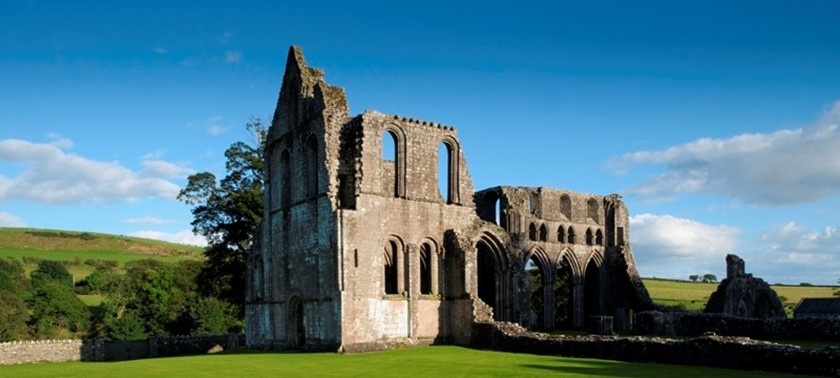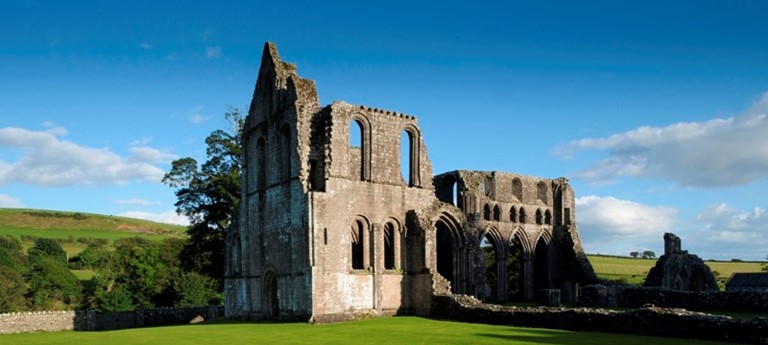 Venue Description
Due to access restrictions in place as a precautionary measure while we undertake high level masonry inspections, there is currently no visitor access to this site. Enjoy the peace of this beautiful Gothic abbey set in tree-fringed pastures where Mary Queen of Scots spent her last hours in Scotland. This was the major abbey of the Cistercian order, which was founded on austere principles but became very wealthy from farming - specially sheep farming. The abbey's surviving stonework includes beautiful carvings.
Accessibility
Approach to site The route from the car park is 20m on a reinforced grass path. There is an 80mm step down through a 900mm gate. An alternate route over a gravel path into the cloister, avoids the gate. Visitor Centre Access to the visitor centre is over uneven wall footings, up three steps and over a short ramp with a 100mm step with a handrail. Monument The abbey nave and transepts have a well maintained short grass surface which is naturally firmer during dry weather. The main routes around the monument are gravel or grass. There is one step (150mm) onto the cloister path which is surfaced in gravel. There are numerous archaeological remains within the grass around the site which can be difficult to see.
Access Statement
Access Statement Link: http://www.historicenvironment.scot/access
Toilets
Toilets The nearest adapted toilet to Dundrennan Abbey is about six miles away in the Harbour Square, Kirkcudbright.
Staff
Information about the staff has not been added for this venue.
COVID Precautions
Information about COVID precautions has not been added for this venue.
The venue says it has...
Disabled Access
Disabled Parking