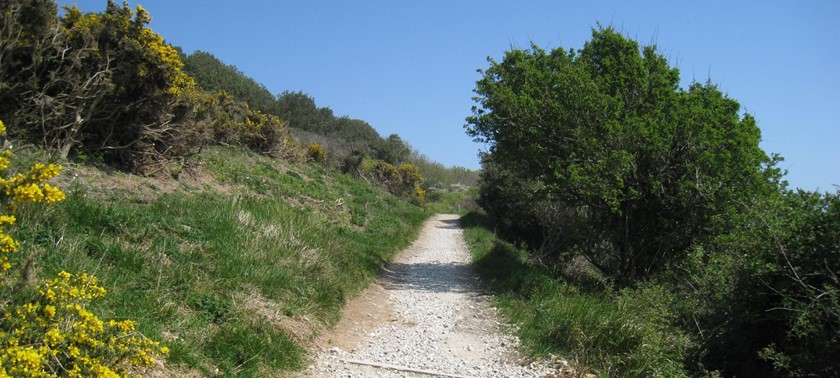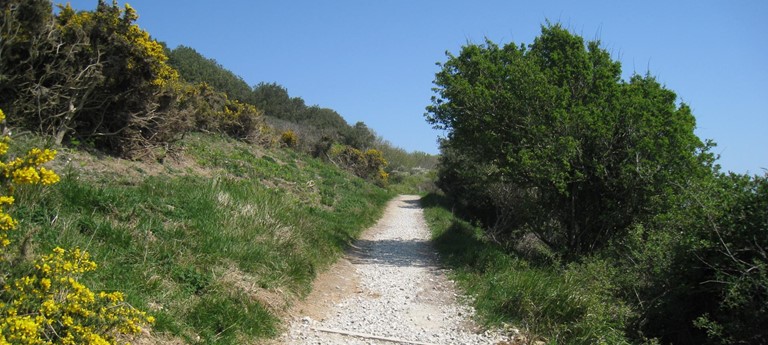 Durlston Country Park
Lighthouse Road, Swanage, BH19 2JL, United Kingdom
|
01929 424443
|
Website
Venue Description
Durlston is the perfect place to start exploring Dorset's internationally acclaimed coast and countryside. With stunning sea views, superb coastal walking, exiting events and amazing wildlife, there's plenty to see and do. Durlston is carefully managed for conservation and public enjoyment by Dorset County Council. Boasting 320 Acres of Meadows, Woodland and Downland Durlston is a great place to spend a day out in the natural world. With over 500 species of wildflower and 250 species of birds recorded here it's a haven for some of Britain's most beloved wildlife. Durlston Castle is well worth exploring. Ejnoy interactive displays, relax on the rooftop terrace or check out live wildlife cameras and the latest dolphin sightings. The castle offers superb access for visitors with disabilities.
Accessibility
Durlston Castle, situated 75m from the first car park on the left and linked by 'The Timeline' a shallow zig-zagging path, is an ideal place to begin your visit. Friendly staff and volunteers are always on hand to recommend a route around the park that best suit your needs, to help you make the most of your visit. Wide doorways, and platform lifts throughout make the Castle easy to navigate. An induction loop is available and we are happy to provide large print copies of our leaflets and guides on request. As well as providing information about the park the Castle hosts facilities including an accessible roof terrace, disabled toilets, shop and cafe-restaurant. The Castle also provides indoor and outdoor seating. All dogs, including guide dogs, are welcome in the Castle, Park and cafe. Details of our accessibility features can be found in our accessibility guide: https://www.accessibilityguides.org/content/durlston-country-park-nnr The Clifftop Trail This 1 km trail takes you along Durlston's cliff-tops past our seabird colonies, the Dolphin Watch hut and the Great Globe. The path is mainly compacted limestone chips and is uneven in places. Great for sea views, the trail is one of our more challenging routes with some hills and one very steep section of the path. There are no gates or stiles on this trail. The Woodland Trail The Woodland Trail is one of Durlston's more accessible routes. Around 1 km in length it has both tarmac, woodchip and compacted limestone paths. This gently sloping trail takes in the wildflower-filled Long Meadow, the tranquil glades of the woodland and views of Durlston Bay. There is one bridle-gate on this trail. This is an ideal short route for families. Explorers Rucksacks full of hands-on activities designed for this trail can be hired from the Castle. The Wildlife Trail This 2 km trail is our most cross-country route, taking you out across the downs and back through the beautiful wildflower meadows. The route is mainly along grassy paths, but takes in a section of tarmac road. Steep and uneven in places, the undulating path includes one steep hill. There are bridle gates, kissing gates and field gates along this trail. This trail is ideal for spotting butterflies and wildflowers. The Lighthouse Walk For those looking for a shorter route, this is a direct route to Anvil Point Lighthouse and back. This is an enjoyable tarmac path, ideal for a first foray on one of our Trampers, with a steady but long climb back up the hill to the Castle. The Victorian Trail Our longest route, 5 km in length, the Victorian Trail links Durlston to Swanage, taking you past many historic sights and monuments. We recommend travelling downhill from the Durlston end of the trail. There are a wide range of surfaces including pavements, tarmac path, compacted limestone chips and grass. There is one short, but steep section of uphill path when walking from the Durlston end of the trail and a long, streep downhill section over grassy paths. There is one bridle gate along this trail. South-west Coast Path Following the South-west Coast Path from Durlston, westwards along the cliff tops, takes you out onto the Purbeck Wares. This is a beautiful section of coastline, boasting several sea quarries including the famous Dancing Ledge. Due to the nature of the terrain this is a very challenging walk including rocky and uneven paths, steps, steep inclines and several stiles. Please note that weather conditions can make a big difference to the accessibility of some of the trails.
Accessibility Guide
Accessibility Guide Link: https://www.accessibilityguides.org/content/durlston-country-park-nnr
Access Statement
Access Statement Link: https://www.durlston.co.uk/visit-access-for-all.aspx
Awards List
Gold in the 2019 Dorset Tourism Awards for Accessible & Inclusive Tourism. Green Flag Award 2019
Toilets
Accessible toilets can be found on all three levels of Durlston Castle, with detailed information on their location and photographs included in our accessibility guide.
Staff
All staff at Durlston Country Park have received Disability Awareness Training All staff are Dementia Friends.
Assistance dog facilities
Assistance dog exercise facilities
Assistance dogs are welcome on our site and we have ample space where they can exercise
Other assistance dog facilities
We have water bowls at Durlston Castle and the Learning Centre, as well as dog bins across the site.
The venue says it has...
Accessible Format
Braille
Carer Discount
Disabled Access
Easy Read
Induction Loop
Large Print
Disabled Parking
Access Statement
Accessible
Toilet