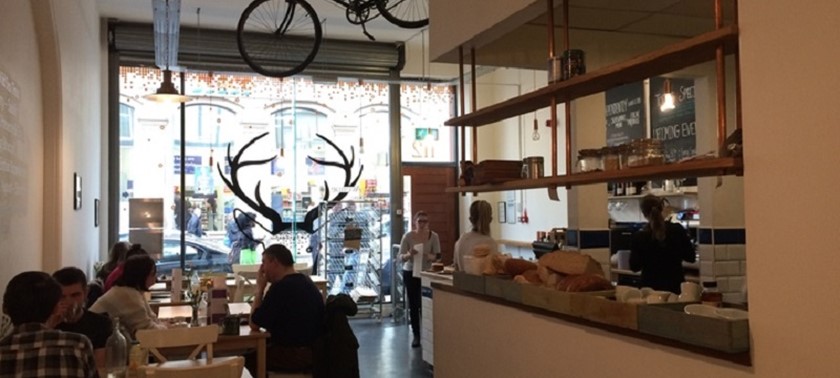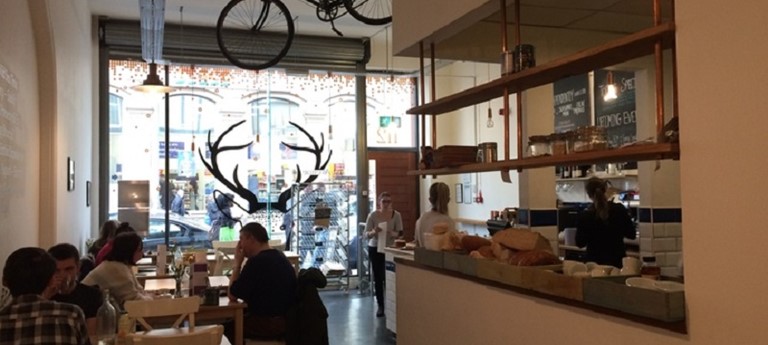 A really good Bold Street bakehouse...
Visit date:
Overview
A bakehouse and wine shop - the stuff of dreams! Great cake, and fairly good access - although room for improvement. Staff are lovely!
Transport & Parking
We walked here so it's difficult to say - Bold Street was incredibly busy so parking didn't look easy, but there was on-street parking directly in front of the bakehosue. Unfortunately I don't know the area too well to offer alternatives, but given it's in the city centre I'd imagine there is more parking nearby. It is close to a main road with bus stops, and we managed to get a taxi from there.
Access
Step-free access into the shop with a very small lip, but the door isn't automatic. It is fairly lightweight and glass however, so staff will see you approaching if you need a hand! Inside is quite small but they've left lots of space around the counter. There are various seats at wheelchair height, but further into the bakehouse they have used tall stools sadly. The cafe is very bright and light with smooth floors which is great.
Toilets
Didn't use this but there is an accessible toilet on the ground floor (same level as bakehouse), and the others are in the basement down a narrow set of stairs. There was quite a lot of clutter outside the door of the toilet (mainly high chairs), and these would likely need to be moved out of the way first. This is where East Avenue Bakehouse lose most their stars in this review unfortunately!
Staff
Really lovely staff, very friendly and know all about the cakes on the counter!
Anything else you wish to tell us?
I recommend the hummingbird cake if its available - delicious!
Photos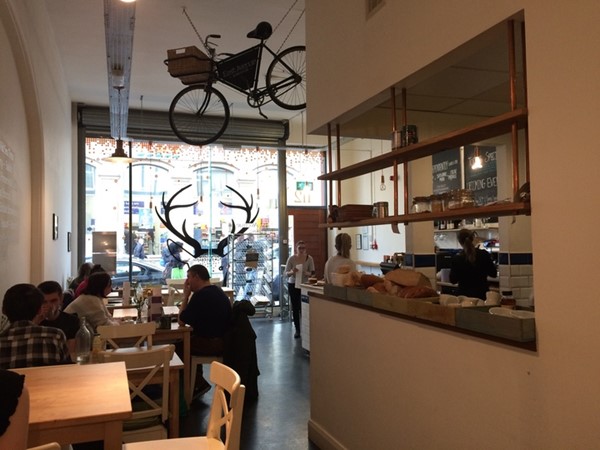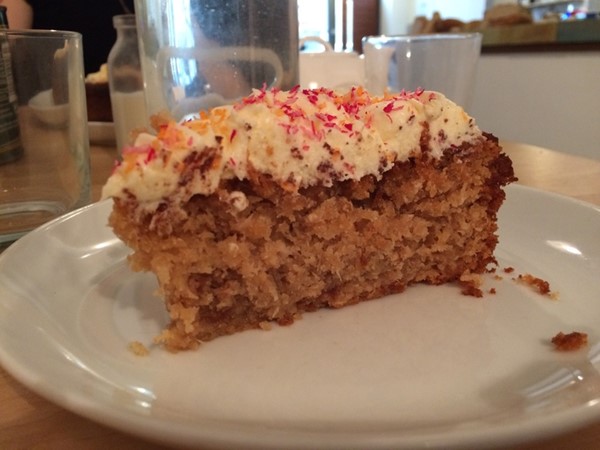 We've had 1 review for East Avenue Bakehouse