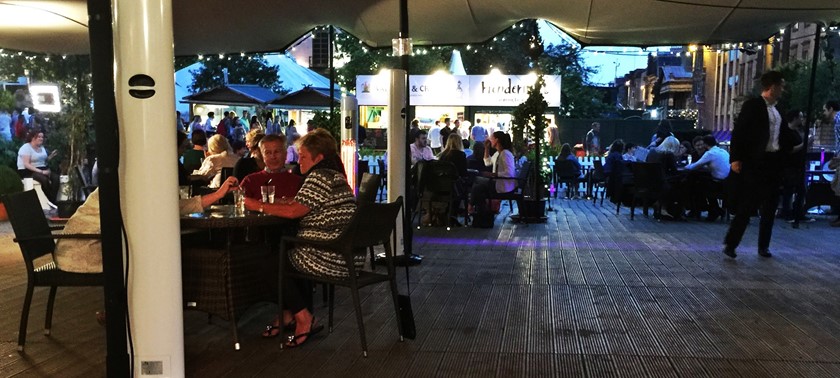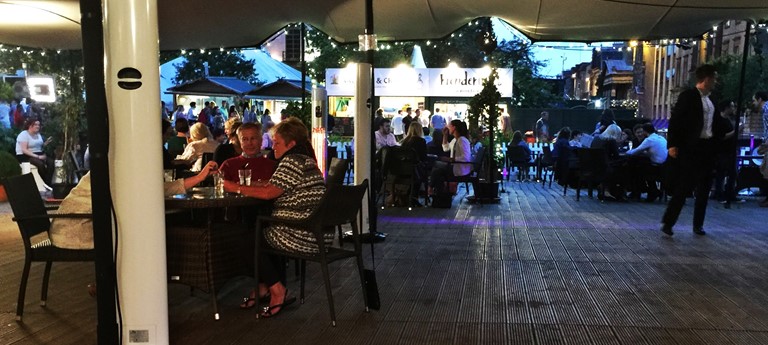 Edinburgh Festival Fringe at The Stand in The Square
St Andrew Square, Edinburgh, EH2 2AD, United Kingdom
|
0131 558 7272
|
Website
Stevo's review
Had a great time, the lighting was really nice. We found parking quite near to the venue. The staff were very friendly and helpful.
Totally relaxed atmosphere in the middle of the Fringe!
I love visiting the Stand in the Square during August, and this year it was no different! Cosy heaters, blankets available in baskets, sturdy boardwalks underfood and an abundance of bars and food...
An accessible tent!
Considering this is a tent it's very impressive! Went to watch Abnormally Funny People with some pals including two powerchair users and it worked out well. It was part of the St Andrews Square se...
Comedy in a tent!
1 like
To go and watch a comedy in a tent in the middle of a busy square in Edinburgh during the fringe could seem a challenge. It actually worked out very well with good access, a great view and friendl...
We've had 4 reviews for Edinburgh Festival Fringe at The Stand in The Square