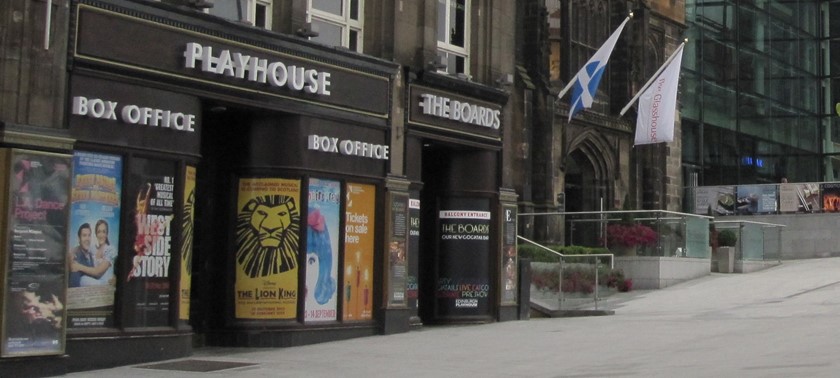 Edinburgh Playhouse
18-22 Greenside Place, Edinburgh, EH1 3AA, United Kingdom
|
0800 912 6971
|
Website
Good access, friendly staff, seats not the best
First time at the Playhouse, my husband uses a manual wheelchair. Easy to access from street level, straight in bar to the right. . We were quite early so got a table! As the bar got busy it was...
Good access for a smallish wheelchair
1 like
After reading the description of the wheelchair accessible spaces in the circle (described as 'level access'), I was a little surprised to see quite a steep ramp once I'd gotten into the theatre....
Staff training needed
I have mobility issues, use an elbow crutch for walking and can't stand for more than 2 or 3 minutes at a time without experiencing significant pain. There is ONE disabled toilet in the entire the...
I'm Afraid I Don't Like It
2 likes
From the street to the bar for drinks , where there is a handy accessible toilet before you head in for the show. However, I've never liked the positioning of the accessible seats. For me they ar...
Lack of disabled facilities
We wrongly assumed that in this day and age a huge venue like this would have a lift. Enquired on arrival where it was and simply told there was none. Elderly relative had to go town 6 flights of...
We've had 8 reviews for Edinburgh Playhouse