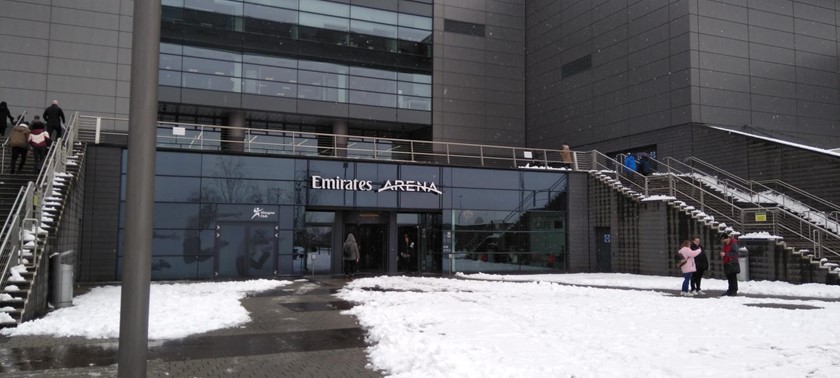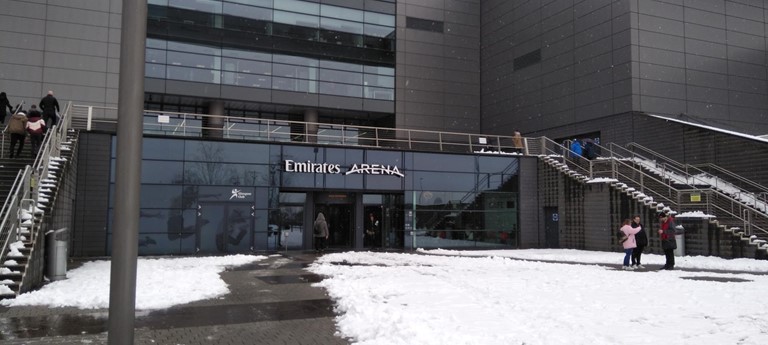 Emirates Arena and Sir Chris Hoy Velodrome
1000 London Road, Glasgow, G40 3HG, United Kingdom
|
0141 287 7000
|
Website
Basketball Glasgow rocks
The venue is really good and accessible There is plenty of wheelchair parking spaces in the car park and within the areana
Amazing experience
3 likes
From start to finish what a fantastic experience. For the size of event the Commonwealth Games are every volunteer and security/police officer help make this an enjoyable hassle free experience fr...
Cycledrome
New site yet wheelchair spectating areas for Commonwealth Games were very poor.
Main Entrance and Games Hall
Considering this is a brand new building felt overall accessibility was disappointing.
Wanted to join in !
1 like
Plenty of parking, great cafe, good loos and loads of sport thrown in!
We've had 13 reviews for Emirates Arena and Sir Chris Hoy Velodrome