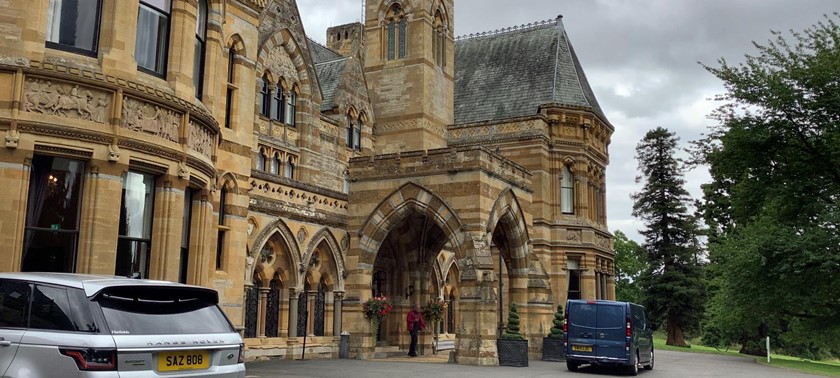 Ettington Park Hotel
Alderminster, Stratford-upon-Avon, CV37 8BU, United Kingdom
|
01789 450123
|
Website
Disabled Travellers enjoy the gardens at fantastic 5* hotel
ETTINGTON PARK HOTEL, STRATFORD APON AVON. CV37 8BU Enjoy a wonderful walk around the grounds of our recommended hotel. First of all you drive along a really nice woodland drive right up to...
Disabled Travellers take a second visit to a majestic Hotel
SAT NAV. CV37 8BU. ETTINGTON PARK HOTEL This is one of our favourite haunts, we love it here, it's an interesting and historical building, cosy and comfortable, delightfully decorat...
Disabled traveller at Ettington Park hotel
This is an Elegant, neo-gothic mansion, set in 40 acres of parkland, just 6 miles away from Stratford apon Avon, with 48 bedrooms, including accessible rooms, if you request such when booking. You...
We've had 3 reviews for Ettington Park Hotel