Lovely experience on this under valued service
Visit date:
This review is especially helpful for those who have or use the following: Hearing Aid, Walking Aid, Mobility Scooter
Overview
I travelled with my husband/carer using my Mobility Scooter from St Pancras to Gare du Nord in France (return) for their bargain basement discount fair easy to find on the Eurostar website. Before travelling I knew we would be in one or other of their two premier class services with meals and wine/champagne included and near an accessible toilet. I actually find YouTube is really helpful for seeing how these look. I knew that on checking in it automatically triggered the ramp to be near my seat to access the train from their website. I understood for their site that I'd be fast tracked through immigration and security. All of the above happened as I expected in both England & France. Both stations are easy to navigate and staff are really helpful (generally). Facilities on board are excellent though the 'seat' is only as comfortable as the scooter or wheelchair you take as that is what you must stay in whilst any carer gets the normal level of accommodation for the class of travel. Now, where did it go wrong? Once I checked in and went through security it all sort of fell apart for a while before boarding. For a start, be it a wheelchair or scooter we are expected to wait with all other travellers. Many of those give no attention to disabled travellers and I lost count, no matter where I tried to go, how many times I was hit by their luggage either my legs or my body. We had no one offer a seat so I had to remain in my scooter whilst my husband stood. Observing staff did nothing in either country. In both countries, I had to ask for access to the lift to the platform. Once past that horrible experience the ramp was there and waiting as promised. Very polite and light hearted staff available. On the train they couldn't do enough for me. The access toilet near me was 'broken' but when I asked about where I was meant to go, they opened it straight up and at least did a temporary repair to make it available. We got dropped at the station in London as I cannot find reliable UK trains and in Paris we stayed near the station. I have included a video of our whole break. You may notice I am using a stick. My mobility scooter broke before I got to St Pancras, it could limp but I don't need a sympathetic scooter! So, I could use it around Paris except for very local jaunts. I hide the agony and exhaustion really well don't you think? I was overtaken by some very old people.
Transport & Parking
Access
Toilets
Staff
Photos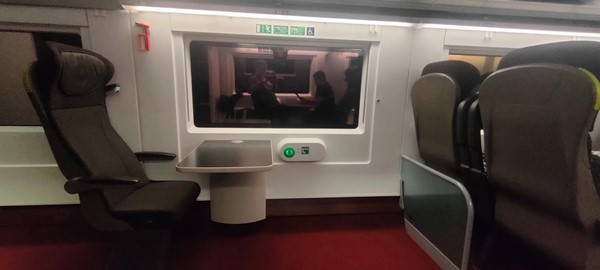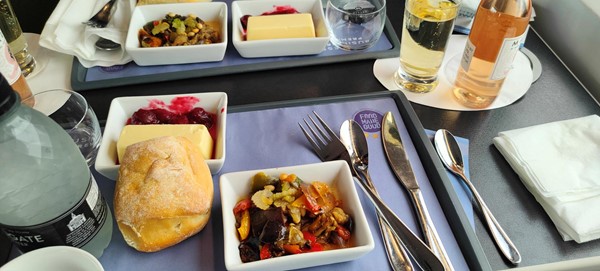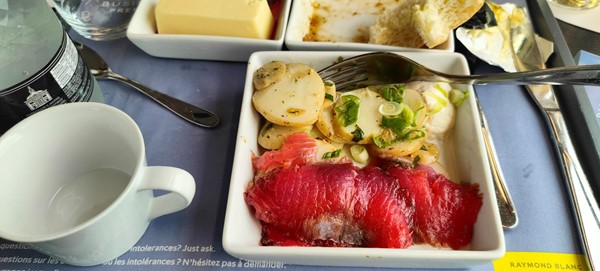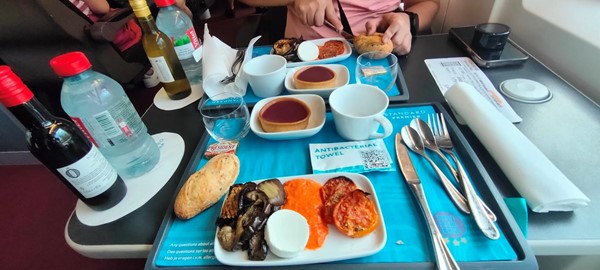 Video
We've had 2 reviews for Eurostar