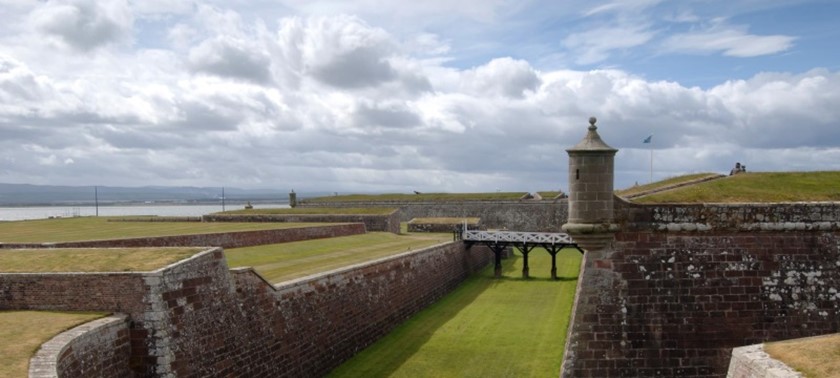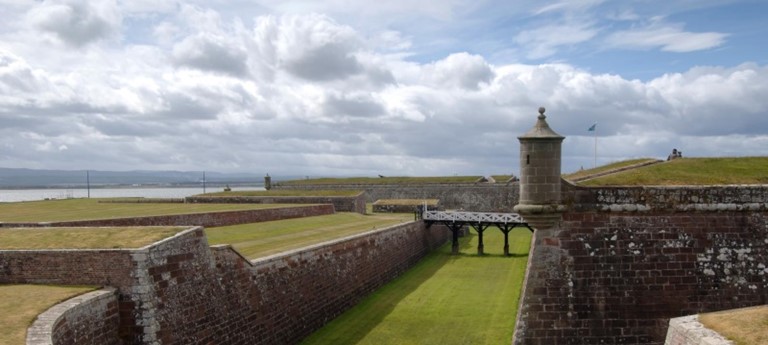 Venue Description
March into Britain's mightiest artillery fortress for an unforgettable experience. You can explore an enormous military base protected by almost 1.6km (1 mile) of massive walls. You can gain an insight into life as a Redcoat in a garrison fortress, built in 1748-69, that has barely changed in almost 250 years of active service. You could also join one of our Dolphin Watches, scouring the Moray Firth for its resident population of bottlenose dolphins. Opening times: Daily, 10am to 4pm, advance booking required.
Accessibility
Approach to site Visitors approach 200m along a tarmac path, then a 15m section over cobblesto the ticket shop. There is another 5m to the fort interior. Visitor centre There is level access into the shop. Six mobility scooters and two manual wheelchairs are available for visitors. Monument The fort is very large (620m from end to end). It is mainly on the level with tarmac surfaced roads and pavements. Ramps with a gradient of 1:6 lead up onto the ramparts. They have a reinforced grass surface. Special features Audio presentations with induction loops are available, and an audio visual presentation of the 'Fort George Story".
Access Statement
Access Statement Link: http://wwwhistoricenvironment.scot/access
Toilets
There are adapted toilets in the centre of the site and in the café.
Staff
Information about the staff has not been added for this venue.
COVID Precautions
Last updated:
We have introduced safety measures and limits on visitor numbers to help keep everyone safe, and you will not be able to visit without booking online in advance. Although things may be a little different, we hope that you will have an enjoyable visit and will be greeted with a warm and friendly smile by staff. While some areas may be closed, we will have additional interpretation available on-site so you don't miss out.
The venue says it has...
Audio Described
Carer Discount
Disabled Access
Induction Loop
Disabled Parking
Access Statement
Accessible
Toilet
Covid Precautions