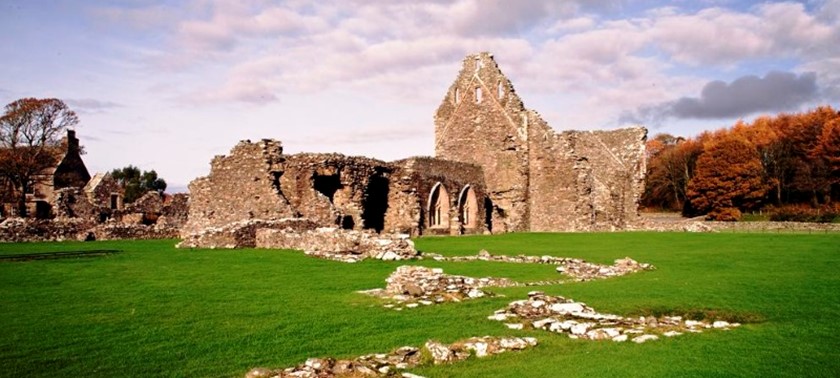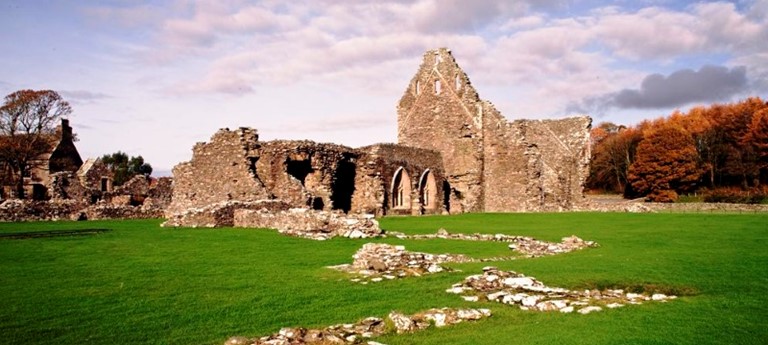 Venue Description
Due to access restrictions in place as a precautionary measure while we undertake high level masonry inspections, there is currently no visitor access to the abbey. The shop and museum is open Mon and Tues, and the grounds are accessible Monday-Thursday.  Tucked in a tranquil valley is one of Scotland's best-preserved monasteries. a highlight is the magnificent chapter house, with its ornate windows and grotesque carvings.  3 April - 30 September Mon-Thurs 9.30am-5.30pm. Last entry 5pm. 
Accessibility
Approach to site Approach from the main car park is 70m along a tarmac road with a slight downward incline of 1:30 to the visitor centre and museum. Visitor Centre The visitor centre and museum has step-free access. Monument Most of the monument is on the level. There is a relatively even grass surface, which is naturally firmer during dry weather. There are numerous archaeological remains within the grass. They include open holes approximately 30cm x 15cm, the remnants of a water supply system. These are not enclosed and can be very difficult to see on approach. Two small steps lead to the cloister, which is surfaced in deep gravel. The chapter house has three stone steps down into it, without a handrail.
Access Statement
Access Statement Link: http://www.historicenvironment.scot/access
Toilets
Toilets The nearest adapted toilets to the abbey are about four miles away in Stairhaven, Glenluce.
Staff
Information about the staff has not been added for this venue.
The venue says it has...
Disabled Parking
Access Statement